Ratings Watch: More Good News for the SNL 40th Special and Fox's Growing Empire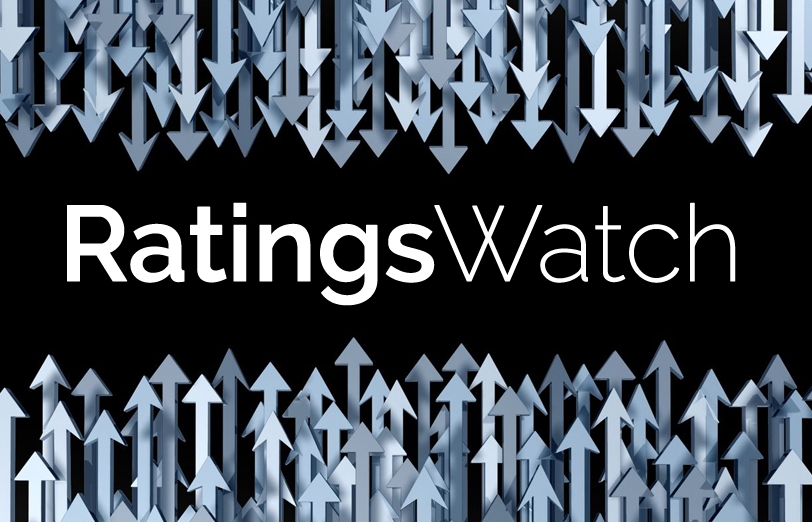 Last Sunday's Saturday Night Live 40th Anniversary Special keeps paying off for NBC. DVR and video-on-demand viewership for the first three days after the telecast added another 3.3 million viewers to the tally, bringing the special's total to 26.5 million.
According to NBC, that's now the show's third-biggest audience in the history of Nielsen people meters (which began in 1987), behind the Saturday Night Live 15th Anniversary telecast (32.1 million on September 24, 1989 (and the SNL Presidential Bash special on November 1, 1992 (28.8 million).
It's also now NBC's most-watched primetime entertainment telecast (excluding Super Bowl nights) since May 6, 2004 (28.4 million for ER on the night of the Friends series finale).
In other ratings news, Fox's Empire continues to impress as this season's only broadcast drama to average higher than a 5.0 rating among adult 18-49 in the Live+3 ratings. The show is currently averaging a 5.7 rating in that measurement.
Also, according to Rentrak, the first three episodes of Empire were the top 3 most-viewed titles overall on VOD in the month of January.
Elsewhere, even against tough competition (the SNL 40 Red Carpet pre-show), last Sunday's edition of 60 Minutes attracted its highest-rated episode in a month. That's likely because the episode featured the final report by late correspondent Bob Simon, a look into a promising new drug candidate to combat the Ebola virus. (This Sunday's 60 Minutes is being expanded to 90 minutes as a full tribute to Simon.)
Here's the top 25 show ranker for the week ending February 15, 2015.
RANK

SHOW & NETWORK

LIVE+3
DAYS
DVR/VOD

WATCHED
LIVE/
SAME
DAY

1

Saturday Night Live 40th Anniversary NBC

26.5

23.1

2

NCIS CBS

21.5

18.8

3

NCIS: New Orleans CBS

18.7

16.2

4

The Walking Dead AMC

17.5

12.3

5

Empire Fox

15.4

12

6

Scorpion CBS

14.9

11.9

7

Blue Bloods CBS

14.8

11.9

8

Modern Family ABC

13.3

9.8

9

NCIS: Los Angeles CBS

13.2

10.4

10

The Blacklist NBC

13.1

8.2

11

Criminal Minds CBS
Scandal ABC

12.8
12.8

10
9.3

13

Hawaii Five-0 CBS

12.6

9.8

14

American Idol (Wednesday) Fox
Person of Interest CBS

12.3
12.3

10.7
9.5

16

The Big Bang Theory CBS

12.2

11.4

17

Saturday Night Live 40th Red Carpet NBC
How to Get Away with Murder ABC

12
12

11.3
8.4

19

Mom CBS

11.5

10.2

20

American Idol (Thursday) Fox

11.4

9.6

21

Two and a Half Men CBS
Elementary CBS

11.1
11.1

9.3
7.9

23

The Mentalist CBS
60 Minutes CBS

10.9
10.9

9.1
10.5

25

Mike & Molly CBS

10.6

9.3
Total viewers; in millions