TV's Best Lines This Week: Empire's Lesson in Reproduction, Mindy Project's Dig at Wahlburgers
The Mindy Project
"This is not some two-bit family business where you can store your unemployable family members. This is not Wahlburgers."
— Dr. Gurgler (Tate Ellington) quickly shoots down Mindy's decision to hire her brother, Rishi (Utkarsh Ambudkar).
Empire
"The kid can't be mine, I only slept with that girl once."
— Silly rabbit, Jamal (Jussie Smollett) doesn't understand that all it takes is one time to produce a bun in the oven.
The Americans
"Do you want a ringing endorsement or do you want to know how the burgers are?"
— Stan (Noah Emmerich) gets offered the honesty treatment from his waitress (Babs Winn) at the diner.
The Blacklist
"I endured 13 hours with you on my jet, 12 of which you had your shoes off!"
— A grouchy Red (James Spader) is not feeling his trip with Glen (Clark Middleton).
How to Get Away With Murder
"Don't you recognize a VIP when you see one? Your boss came out of my V and her daddy's P."
— Annalise's mother Ophelia (Cicely Tyson) introduces herself to Bonnie (Liza Weil) in the best way she knows how.
Vikings
"Power is only given to those who are prepared to lower themselves to pick it up."
— Ragnar (Travis Fimmel) schools his son Bjorn (Nathan O'Toole) who has a new found hunger for the throne.
Scandal
"You may be Liv's puppy, but I'm kind of yours."
— Quinn (Katie Lowes) uses her charm on Huck (Guillermo Díaz) to stop him from dropping bodies.
The Walking Dead
"No matter what we find in D.C., I know we'll be OK because this is how we survive. We tell ourselves that we are the walking dead"
— Rick gives a depressing pep talk to his group of survivors, with an on-the-nose reference to the show's title.
VH1 Hindsight
"I think I need something stronger than wine"
— Becca finds out the guy she loves (Andy) is marrying another girl.
Mob Wives
"Those weren't even my fights, they were her fights, but because I was her friend, I stuck by her side."
— Original mobwife Carla Facciolo is indignant after old friend Drita D'Avanzo will not acknowledge her.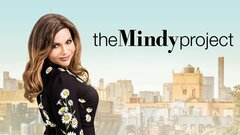 Powered by