Modern Family Shot an Entire Episode on iPhones and iPads Modern Family shot an entire episode on iPhones and iPads
An upcoming episode will revolve entirely around Claire Dunphy looking at her Macbook, with footage provided by other Apple products.
HBO locks up John Oliver for 2 more seasons, keeping him away from The Daily Show
HBO has ordered a Seasons 3 and 4 of Last Week Tonight, to air in 2016 and 2017. Each season will comprise of 35 episodes.
Mad Men is headed to the Smithsonian
Museums nationwide will be celebrating Mad Men's final season, including the Smithsonian, which will add Don Draper's clothes and the office cart to its permanent collection. In addition, the Museum of the Moving Image will feature re-creations of the "Mad Men" sets, plus clothing from the show.
NBC's Today devoted 10 times more coverage to "SNL" than to ISIS Egyptian Christian beheadings
According to Mediaite, Monday's' Today covered Saturday Night Live's 40th-anniversary special for 15 minutes, while devoting 1 1/2 minutes to ISIS. Meanwhile, Jimmy Fallon devoted 9 minutes to talking about "SNL 40" on his show last night, while Seth Meyers only devoted 6 minutes. PLUS: Cheri Oteri says she was too busy to appear on the special.
TLC renews Sister Wives for a 6th season
Additionally, TLC will air a Tamron Hall-hosted two-hour special after Season 5.
ET hires Melissa Rivers
The E! Fashion Police star will conduct a series of interviews for Entertainment Tonight, starting with Neil Patrick Harris.
Syfy won't rescue Constantine
"There is zero truth to the rumor," according to TV Line.
Marcia Gay Harden joins CBS medical drama Code Black
She'll play a soccer mom-turned-doctor whose son died of cancer.
Watch Amy Schumer and Bill Hader assault movie patrons in MTV Movie Awards promo
"Winning isn't everything, you know?" says Hader to Schumer, who's hosting this year's ceremony.
Michelle Obama joins Big Bird and Billy Eichner for a supermarket edition of Billy on the Street
The first lady is the latest Obama family member to film a Funny or Die video.
Is TBS speeding up Seinfeld reruns to make for extra room for ads?
A video brought up on Reddit supposedly shows that TBS reruns are faster, but is it a hoax?
Drake & Josh's Josh Peck will play John Stamos' son on his Grandpa pilot
Peck will play the father of a 2-year-old daughter, who tells Stamos he's his son.
Hallmark Channel expanding the Kitten Bowl with Kitten Summer Games
The latest kitten competition franchise debuts in summer 2016. No word on if Howard Stern's wife, Beth, will return as host.
See Community's Yahoo poster
"Class uncancelled," touts the poster for the March 17 debut on Yahoo Screen.
Justin Bieber gets eggs on his face in his 1st Comedy Central Roast promo
"I just want to be able to … just kind own up to some of the things," says Bieber.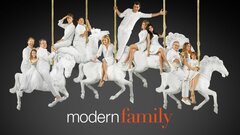 Powered by