The Originals' Phoebe Tonkin Reveals Hayley's Werewolf Wedding Nuptials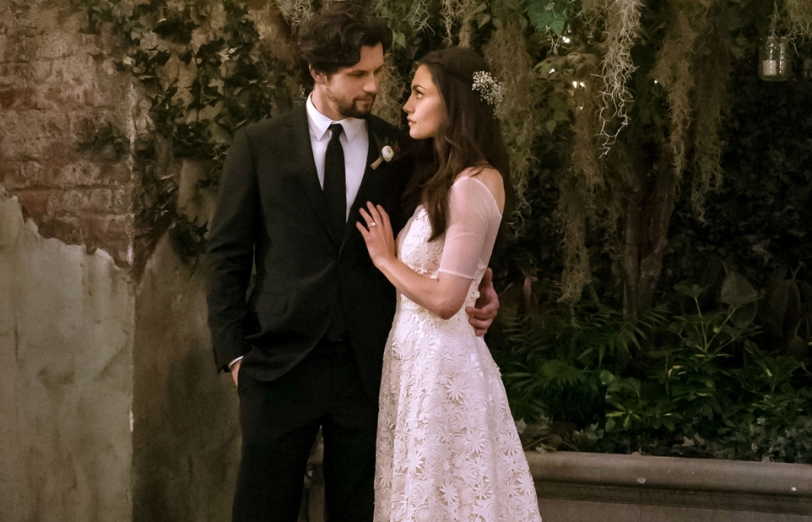 The venue is chosen, the invitations are out, the wedding gown at the ready. Monday's episode will host the werewolf Royal Wedding. Wolf/vampire hybrid Hayley (Phoebe Tonkin) will marry pack Alpha Jackson (Nathan Parsons) and thereby create a powerful and loyal werewolf army. That is if the supernatural guests don't wind up devouring each other, and her fellow hybrid (and baby daddy) Klaus Mikaelson (Joseph Morgan) doesn't kill Jackson, a wolf he intensely dislikes, as soon as the ceremony is over. Tonkin gives us a pre-wedding day sneak peek.
You make a beautiful bride. Who made your dress?
It was handmade by our wardrobe department. The writers and I made a Pinterest for it and pinned a bunch of dresses that we liked. We thought growing up in their world, something handmade would work for Hayley. I really don't see her going to a mall and buy a dress from David's Bridal!
Probably not. Is it a Phoebe Tonkin type dress?
I'd probably be a bit more modern. (Laughs) But the dress is beautiful! It has a crochet effect.
Where did you film the wedding and where does it take place?
It's at the Mikaelson compound for a variety of reasons. One, it was very cold in Atlanta when we were filming the scene, but also it made sense to the story that with so many powerful supernatural creatures at the wedding, it should be somewhere contained so Klaus can control the environment.
Hayley's not a typical beaming bride. Is her real love Elijah Mikaelson (Daniel Gillies) among the guests? How about her baby daughter Hope, the one most people believe is dead?
Hope is there as is Elijah. At least in the beginning, Hayley doesn't look at this wedding as a union of love. It's definitely to bind her pack and make them stronger.. But then she lets herself get swept up in the wedding and she realizes that this is maybe what she's been wanting her whole life.
Do you expect the usual Originals mayhem at the party?
You'll be surprised. There's always a little bit of mayhem but it's actually a pretty tame event for The Originals.
Well, there has to be a little violence if the ill-tempered Klaus is about. Is there anything weird and supernatural about this hybrid/wolf wedding?
No. It's really beautiful and very classical and more than anything very true to a New Orleans wedding probably beyond any werewolf, witch , vampire element. It's a New Orleans wedding with a Second Line. [A Big Easy tradition of people dancing as they follow musicians down a street or around a hall.] Even if it was pretend, it was so much fun!
How was Nathan, your fellow Aussie, as a bridegroom?
Nathan's very sweet and a good buddy of mine. It's great to do these kind of scenes that are very sincere and serious.
This wedding actually sounds kind of nice!
It's really beautiful. Jackson's grandma marries the couple. What's so great about our show is that there's a human context for these characters. To show a wedding really is just about the wedding. There are no magic tricks involved. It is just the union between two people and the promises they make to each other.
What's next for Hayley?
She's got the loyalty of all these werewolves from Jackson's pack and more. She really does have an army on her side. So that could come in handy.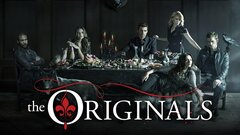 Powered by