Report: ABC's 'Uncle Buck' Reboot will Have an All-Black Cast Report: ABC's Uncle Buck reboot will have an all-black cast
Uncle Buck and his family will be black, according to Roger Friedman. As he reports, "Buck Russell is listed in casting notices that go out today as late 20s to early 30s, African American, 'he's a wild and free-wheeling force of nature who has managed to lose every job and every girlfriend he's ever had, but who still flies through life by the seat of his pants, never knowing what tomorrow will bring."
Jon Stewart says Brian Williams suffers from "Infotainment Confusion Syndrome"
"The Daily Show" host, who has hosted the NBC News anchor more than a dozen times, tackled the Williams situation Monday, saying: "We got us a case here of infotainment confusion syndrome. It occurs when the celebrity cortex gets its wires crossed with the medulla-anchor-dala." But Stewart added: "Finally, someone is being held to account for misleading America about the Iraq War!" PLUS: Williams drops from No. 23 to No. 835 on Trustworthiness Scale, Larry Wilmore jokes about Williams "slow-jamming the truth," the NBC News anchor has become the network's "$50 million problem," and neither Letterman, Fallon nor Kimmel told Brian Williams jokes.
Did The Bachelor unfairly edit Kelsey to look crazy?
By editing Kelsey to make it look like "she was callously using her tragedy to get ahead in the game," says Emily Yahr, "the show took things to an astonishingly creepy level this season – one that should make any future reality contestant think twice about sharing a personal anecdote." PLUS: Ashley I. weighs in on Kelsey.
Fox casts a Frankenstein doc
"Rules of Engagement" alum Adhir Kalyan will play a brilliant Internet billionaire who reanimates a dead man with the help of his bioengineer twin sister.
Jimmy Kimmel unveils Rosie O'Donnell Commemorative Plates
One for her 2007 View exit, one for her 2015 departure and one for 2023.
Seth Meyers may revive a Lost sketch that SNL rejected
Bobby Moynihan pitched the rejected script for "Late Night's" Second Chance Theater, with Moynihan playing the role of Hurley.
Neil Patrick Harris promises the Oscar set will be Kanye-proofed
After Kanye West tried to steal the spotlight from Beck at the Grammys, Harris tweeted that the Academy Awards "installed a second layer of Kanye-proofing, just in case."
Showtime rejects Crazy Ex-Girlfriend
The pilot starring comedian Rachel Bloom couldn't pull off its mix of comedy and musical elements.
3. Are Cosima and Delphine doomed?
Our favorite couple's future wasn't looking good in the finale, with Delphine being sent to Frankfurt by Dyad and Cosima's potential cure—Kira's bone marrow—destroyed by Rachel. But now that Rachel is out of the picture (at least for the moment), they might not have to split. (Brochu does appear in the teaser trailer, so at least we know we haven't seen the last of her. Still, how much longer can Cosima hang on? We need more scenes with these two, writers. Don't ruin this for us.
4. Exactly how much does Mrs. S know?
Finding out where Mrs. S's loyalties lie has been a rollercoaster since the start. It really seemed like she knew something about Project Castor, especially given her quick response about mythology. Maybe the Season 3 premiere will reveal some of the secrets she's been keeping—but that's probably wishful thinking.
5. How many Marks are there?
We can partially answer that one: there are at least four Castor clones that we know of. Millen broke down his alter egos – scarface Rudy, mustachioed Seth, and military-man Miller – for us already, but there's no telling if others are soon to be seen.
Orphan Black, Saturdays, 9/8c, BBC America.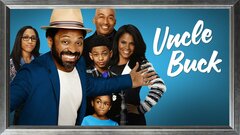 Powered by