What's On: AMC's 'Humans' continues to explore the blurring lines between human and robot at the second season's midpoint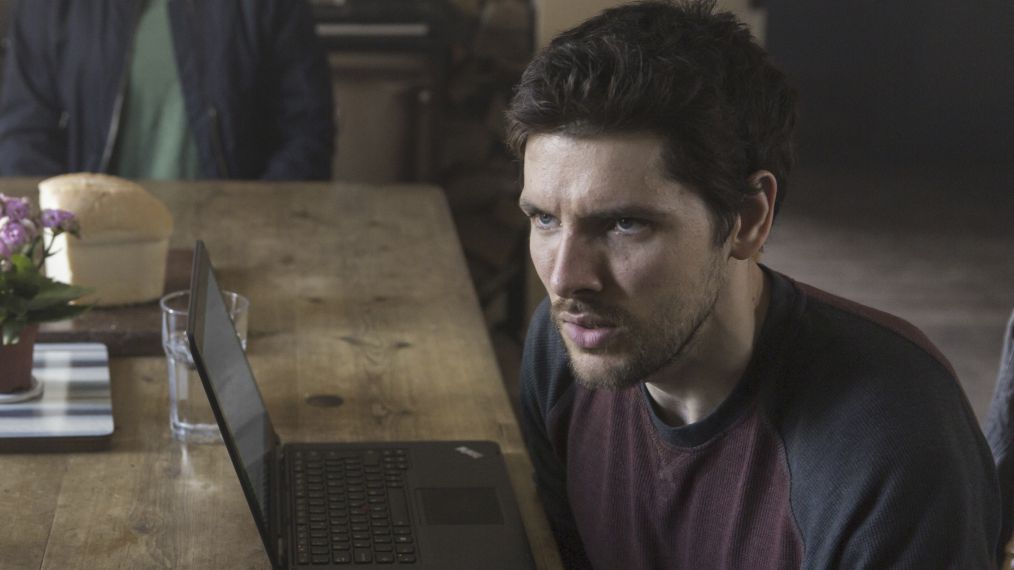 Humans (10/9c, AMC): "Can you feel the good stuff?" wonders Ed (Sam Palladio) after becoming intimate with his "synth" robot employee Mia (Gemma Chan) as the boundary between human and artificial intelligences continues to blur in this fascinating sci-fi drama. Even little Sophie (Pixie Davies) is affected, showing symptoms of something called "Juvenile Synthetic Identification Disorder," much to the chagrin of parents Laura (Katherine Parkinson) and Joe (Tom Goodman-Hill), the latter having his own issues after being demoted at work thanks to automation.
24: Legacy (8/7c, Fox): A sleeper cell has been awakened, but will teenage agent Amira (Kathryn Prescott) be able to follow through? She doesn't seem all that thrilled about brother Khasan's (Themo Melikidze) violent zealotry, which he even turned on their father.
Origins: The Journey of Humankind (9/8c, National Geographic Channel): Using innovative audio-visual mashups to accompany dramatized and documentary sequences, futurist Jason Silva (Brain Games) hosts an eight-part series that spotlights events that sparked human evolution. The series opens with "Fire," which every Survivor fans knows is key to survival. From 12,000 BC through the invention of gunpowder, with the Great Fire of London of 1666 inadvertently sparking the Industrial Revolution, and space technology taking us to new frontiers, Origins zips through time to reveal how we became who we are becoming.
Inside Monday TV: Detective Chief Inspector Barnaby (Neil Dudgeon) tackles new rural mysteries in the 19th series of Midsomer Mysteries with four new feature-length episodes (streaming on Acorn TV). … Freeform's Shadowhunters (8/7c) ends its winter run with the heroes in league to save the Downworld from Valentine's master plan. … A celebration of music and inclusivity, the HBO documentary The Music of Strangers: Yo-Yo Ma and the Silk Road Ensemble (8/7c) follows the international Silk Road Ensemble, founded by the renowned cellist in 1998 and comprising musicians from countries including Syria, China and Iran, as they travel and perform around the world, sharing their personal stories of bridging cultural divides. … The Daily Show's Aasif Mandvi is guest host as National Geographic Channel's Explorer (10/9c) returns with new episodes. Segments include an investigation of Philippines President Rodrigo Duterte's war on drugs and a studio interview with journalist Ted Koppel, addressing subjects including the proliferation of "fake news."