Politically Minded Shows Get a 'Trump Bump,' See Big Ratings
Call it the Trump bump. Turn on a cable news network or a late-night comedy/talk show and you're guaranteed to see coverage of Donald Trump's presidency. It's no surprise since his polarizing administration continues to boost ratings that began surging during the campaign.
"If you're in the cable news business, he's been great," says Billie Gold, vice president and director of programming research at Amplifi US. Indeed, CNN, Fox News and MSNBC have all seen ratings jumps of close to 50 percent in their core audience of viewers age 25–54 compared to last season. While right-leaning Fox News Channel still leads the way, liberal MSNBC beats the centrist CNN in total viewers year to date.
Hosts with partisan opinions have done particularly well. MSNBC's Rachel Maddow Show was up 100 percent in February compared to last year; February also saw the show's highest ratings in total viewers, with an audience averaging 2.3 million. FNC's Tucker Carlson Tonight has done even better, beating timeslot predecessor Megyn Kelly's ratings by 31 percent, averaging 3.6 million viewers.
In late night, the shows with the sharpest political takes have seen the largest surge. "For NBC's Saturday Night Live," Gold says, "it is the election that keeps on giving." SNL, up 29 percent since last season, is averaging 10.6 million weekly viewers; the February 11 episode, hosted by Alec Baldwin, who plays Trump, included a second appearance by Melissa McCarthy as press secretary Sean Spicer (top); it was the highest-rated episode of the show since 2011.
Among late night comics, CBS's The Late Show With Stephen Colbert has gained the most attention as he has ginned up his political satire and brought back his Comedy Central persona. For three weeks, he's overtaken NBC's top-rated The Tonight Show in total viewers. Full Frontal With Samantha Bee (TBS) and Last Week Tonight With John Oliver (HBO), known for their biting humor, have also risen. Bee drew 2.5 million viewers on February 8, an increase of 175 percent over the premiere a year earlier. Oliver's February 12 Season 4 premiere was up 17 percent from his Season 3 debut. The Daily Show (Comedy Central) has seen a 9 percent rise as host Trevor Noah has gotten more piercing in his assessment of the current climate.
How long will these shows sustain ratings growth? If the past is any evidence, as long as the current administration makes news.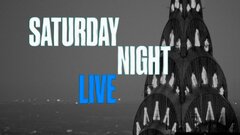 Powered by