'black-ish': Things Go to S–t When Bow Allows Swearing in the House (VIDEO)
Rainbow Johnson is an anesthesiologist, because she has no interest in being the Word Police—at least that what she says when she gives her children permission to openly swear within the confines of their home on Wednesday night's episode of black-ish. But this being black-sh Bow's self-expression experiment doesn't go as planned.
RELATED: Sign up for TV Insider's black-ish Newsletter
Meanwhile, Dre is forced to participate in jury duty after Junior responds to a summons that was intentionally thrown away. When Drew sees the defandant is a young African-American man, he feels obligated to fulfill his civic duty and him a fair trial.
Watch a preview of the episode below:
black-ish, Wednesdays, 9:30/8:30c, ABC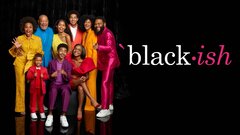 Powered by