Ingo Rademacher Loses Lawsuit Against ABC Over 'General Hospital' Firing
Ingo Rademacher, the former General Hospital star who filed a lawsuit against Disney's ABC claiming he was fired from the soap for refusing to get the COVID-19 vaccine on religious grounds, has lost his court case.
According to Deadline, a Los Angeles Superior Court Judge agreed with ABC in that Rademacher's opposition to getting vaccinated was based on health reasons as opposed to his religious beliefs.
The actor, who played Jasper "Jax" Jacks in the medical drama from 1996 to 2021, caused controversy during the pandemic as he wrote and shared messages on social media questioning the COVID vaccine. His posts led to #FireIngo trending on Twitter — he was let go from the ABC soap on November 8, 2021.
At the time, Rademacher fired back at his detractors, calling them "bigots" in an Instagram video. "Mandating any vaccine is wrong, but especially one that doesn't help stop the spread," he said. "If you want to take the vaccine, take it. Just know you're doing it for yourself, not to save anyone else."
In the suit, Rademacher's lawyers stated, "ABC's actions are blatantly unlawful. ABC does not have the authority to force a medical treatment to its employees against their will … These actions constitute religious discrimination and violate Mr. Rademacher's rights under state and federal law."
The suit was updated in March of this year, claiming that the network used the COVID-19 vaccine mandate as an excuse to fire Rademacher over his political views, including voting for Donald Trump in 2020.
"ABC had a duty to accommodate Ingo," the paperwork stated. "Instead, it put him through a sham process that was designed to fail and which was meant to cover up the real reason for Ingo's termination: his political views."
Rademacher first appeared on General Hospital in 1996, playing the rich playboy Jax. He took a break from the series in 2017, where he moved on to The Bold and the Beautiful, playing Thorne Forrester. After two years, he returned to General Hospital in May 2019.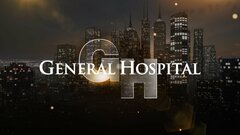 Powered by