Real Stars on Fake Mars, 'American Ninja Warrior,' Another 'Cruel Summer,' Visit America's National Parks with Garth Brooks
Stars on Mars
Who better than the original Captain Kirk—William Shatner, who took his own short trip to space in 2021—to play Mission Control in a high-concept reality competition on a fake version of Mars? Stars on Mars gathers 12 famous (or infamous) crewmates to live and compete in a simulated Mars base—actually the Australian Outback—where the "celebronauts" tackle survival challenges, with weak links voted out by the rest of the cast. Participants include former cyclist Lance Armstrong, figure skater Adam Rippon, former NFL star Marshawn Lynch, wrestler Ronda Rousey, actress/singer Tinashe, Modern Family's Ariel Winter and the inevitable Real Housewife refugee, Atlanta's Porsha Williams Guobadia. I wouldn't call Mars out of this world, but it's perfectly suited for summer's silly TV season.
American Ninja Warrior
The 15th season of the grueling competition opens with qualifying rounds in L.A., where contestants as young as 15 square off with veterans in hopes of conquering the obstacle course. For the new season, the Mega Warped Wall is even taller, at 18½ feet.
Cruel Summer
Launching with two episodes, the addictive YA mystery-thriller anthology returns for a second round, relocating to the Pacific Northwest in the years 1999-2000, when Y2K anxiety was at a high. Providing the catalyst for drama is the arrival of upscale exchange student Isabella (Lexi Underwood), who moves in with the blue-collar Landry family, where a fateful triangle forms between her, roomie Megan (Sadie Stanley) and Megan's BFF Luke (Griffin Gluck). As before, the tangled tale unfolds over three timelines: summer 1999, winter 1999 and summer 2000.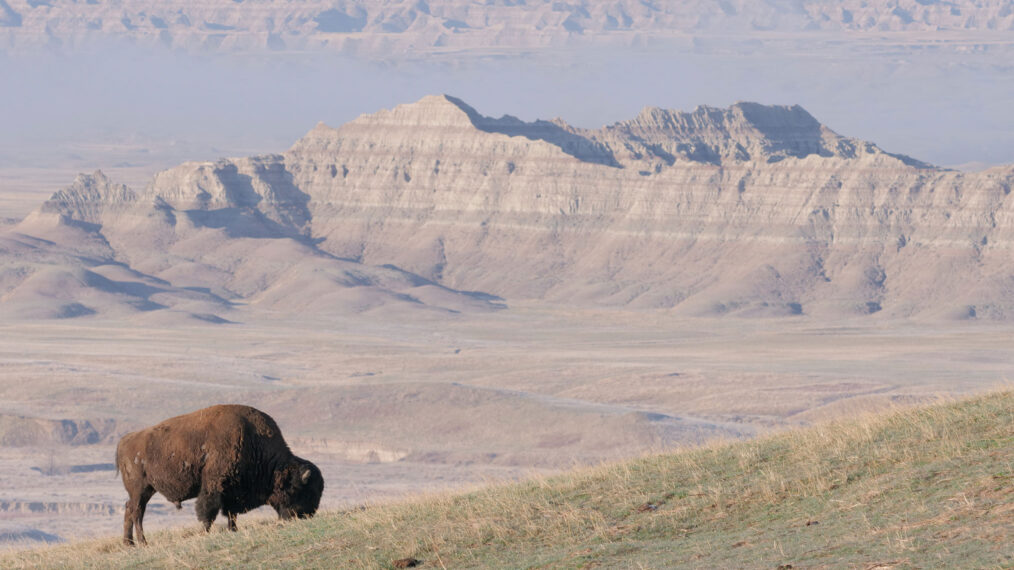 America's National Parks
Garth Brooks narrates the second season of a scenic travelogue transporting armchair travelers to enjoy a deep dive into the wildlife within the nation's most revered national parks, with five stops over three Mondays. (The entire five-episode season will be available for streaming on Disney+ on Wednesday.) First up: the meadows and forests of Wyoming's Grand Teton National Park, followed by a journey through Florida's Biscayne National Park south of Florida, a refuge for turtles, manatees, sharks and crocodiles.
Happy Valley
Sarah Lancashire's awards reel should include this shattering episode, in which police Sgt. Catherine Cawood (Lancashire) confronts her family members who went behind her back arranging grandson Ryan's (Rhys Connah) visits to his irredeemable dad, Tommy Lee Royce (James Norton), in prison. "The answer is no," she insists. "You do not want to go visiting that deranged murdering subhuman piece of excrement." OK, then. While the family reels from her ultimatum, the subplot involving a compromised pharmacist and his secret lover takes a bizarre though not entirely unexpected twist.
INSIDE MONDAY TV: