Alana 'Honey Boo Boo' Thompson Graduates High School
Former Toddlers & Tiaras star Alana "Honey Boo Boo" Thompson has graduated from high school, with her family celebrating the accomplishment across social media.
"Well today, Alana closed one chapter of her life," Mama June Shannon wrote on Instagram alongside a video montage of her daughter's graduation ceremony at Wilkinson County High in Georgia. "I know we have been through ALOT, and I know the road hasn't been a easy one for you… but girl, you done it, now we are moving into the next chapter of your life."
"I'm so very proud of you," she continued. "You never gave up even when there was times we all know you was over getting up early and going to school, and even what we have been through in the last few years, you never quit or gave up, and I'm so very proud of YOU for that I love you so much Alana."
View this post on Instagram
Some of those tough times Shannon was referencing include her eldest daughter Anna "Chickadee" Cardwell's recent cancer diagnosis. In addition, Shannon was arrested in March 2019 for possession of a controlled substance and drug paraphernalia. Since the arrest, Shannon's other daughter, Lauryn "Pumpkin" Efird, has had custody of Thompson.
Efrid also shared a video of the ceremony, writing, "To say im proud would be an understatement. To be there [to] witness this next chapter I'm amazed. Amazed at how much you've grown, how beautiful your soul is, and most importantly how far you've come against all odds. To hear your name be called and to watch you walk, I'm honored truly."
"Please always know im your biggest fan and always & forever gonna be screaming the loudest for you. I love you Lana," she added.
View this post on Instagram
Thompson's other sister, Jessica Shannon, also shared a message of support. "You've came a long way from being that aggravating lil sister who was all [on] my butt to a beautiful young lady," she wrote. "I'm so proud of you and I want you know that I'll always have your back regardless of anything. You will do big things, I see it!"
View this post on Instagram
As for Thompson herself, she took to Instagram to share her own thoughts on her graduation. "Despite all the challenges and curveballs, that were thrown my way. I still did it, and I never gave up," she said. "I was so happy yesterday. For myself and my future self, I can't wait until I can tell everybody in the future about this day, especially my future kids."
She added, "The whole four years I was in high school, I used to always say I can't wait until I graduate, and it's crazy to think that I actually can say that I graduated high school now. I'm not gonna lie, I look at my diploma now and it still feels a little surreal for me to be graduating high school. But I can finally say I DID IT & if nobody is proud of me, I'm proud of my damn self!"
View this post on Instagram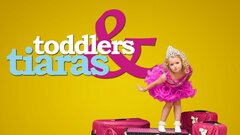 Powered by