'Game of Thrones' Prequel 'A Knight of the Seven Kingdoms: The Hedge Knight' Ordered at HBO
The world of Game of Thrones continues to expand. 
HBO has ordered a new Game of Thrones prequel, A Knight of the Seven Kingdoms: The Hedge Knight, to series. It was revealed as part of Warner Bros. Discovery officially announcing its streaming service now called Max. (HBO Max and Discovery+ have merged.) 
"A century before the events of Game of Thrones, two unlikely heroes wandered Westeros… a young, naïve but courageous knight, Ser Duncan the Tall, and his diminutive squire, Egg," reads the logline. "Set in an age when the Targaryen line still holds the Iron Throne and the memory of the last dragon has not yet passed from living memory, great destinies, powerful foes, and dangerous exploits all await these improbable and incomparable friends."
A Knight of the Seven Kingdoms will be written by Game of Thrones author George R.R. Martin and Ira Parker. They will executive produce with Ryan Condal and Vince Gerardis. 
This news comes one day after production began on House of the Dragon Season 2 (for which Condal serves as showrunner). 
In December 2022, Martin shared on his blog that of the potential GOT spinoffs in development, "some of those are moving faster than others" while "a couple have been shelved, but I would not agree that they are dead. You can take something off the shelf as easily as you can put it on the shelf. All the changes at HBO Max have impacted us, certainly."
The spinoffs in development at that time included The Sea Snake, about House of the Dragon's Lord Corlys Velaryon; 10,000 Ships, about the founder of Dorne, Princess Nymeria; The Tales of Dunk and Egg, the one just greenlit; and one about Jon Snow (Kit Harington).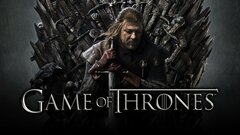 Powered by
Powered by