'The Young and the Restless' Stars Celebrate 50th Anniversary on 'The Price Is Right' (VIDEO)
Get ready to come on down to The Price Is Right with a very special Young and the Restless twist.
In honor of the soap's 50th anniversary, stars Melody Thomas Scott and Peter Bergman are joining Drew Carey on the game show stage presenting prizes to players. In an exclusive first look at the episode airing Friday, March 24, the costars help show off an iPad up for grabs by contenders as they also converse with Carey in the clip, above.
"I know you've both been on the show before, but this is the first time together, right?" Carey asks the pair who surprised fans onstage in the segment.
"I think so," Scott muses alongside her costar. Together, she and Bergman share with the audience the celebration of The Young and the Restless's big milestone to which Carey responds, "Holy cow!"
"Congratulations," the host adds, "it's not often you get to be neighbors and friends with somebody for 50 years. So, god bless you, thanks for coming to the show you guys."
Among some of the fun fans can expect from the installment are prizes ranging from new cars, a boat, and a Vespa to getaways to Bali, Spain, Jackson Hole, Wyoming, and more. Don't miss the extra special episode, catch the exclusive first look clip, above, and tune into The Price Is Right's March 24 episode for a Young and the Restless spin worth watching.
The Price Is Right, Airs Weekdays, Check your local listings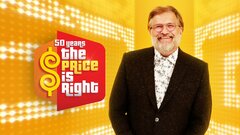 Powered by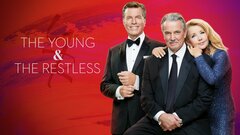 Powered by