How Jerry Lawler Became 'The King': Hulk Hogan & More Pay Tribute in 'Biography: WWE Legends' Sneak Peek (VIDEO)
Jerry "The King" Lawler has a career that spans more than 50 years, and it's chronicled in this Sunday's (March 19) episode of Biography: WWE Legends.
The show tracks the Hall of Famer's career from the 1970s when he was a popular staple in Memphis wrestling where he'd regularly sell out the Mid-South Coliseum. His gift of the gab showed early on through a gig as a disc jockey at a local radio station.
Lawler really made headlines for his heated rivalry with Andy Kaufman. The Taxi star loved the performance side of the pro wrestling business and couldn't help but get involved. He often challenged women, demeaning them and taunting crowds, which led to Lawler stepping into the picture. Their feud gained national attention after Lawler slapped the comedic actor on a memorable episode of The Late Show with David Letterman. The scene played out again in the 1999 biopic Man on the Moon with Jim Carey as Kaufman and Lawler as himself.
From there, Lawler continued building a name for himself as a promoter and in-ring performer, eventually venturing on to WWE where he'd add color commentator to his lengthy resume. Lawler, along with Jim Ross, he was credited as the voice of the 1990s "Attitude Era" in WWE.
In TV Insider's exclusive clip from Lawler's episode of Biography, colleagues and fellow notable figures in the industry such as Kane, John "Bradshaw" Layfield, and Ric Flair go into what King has meant to the business and his evolution over many decades. "He is one of the foundations that led us to where we are now," Hulk Hogan said.
Bret Hart called him one of the greatest villains in wrestling history. And he should know! Lawler would often get on the microphone and insult the legendary Hart family including Bret's parents. They'd battle in a number of matches including one that ended with Lawler having to kiss the foot of his hated opponent.
On retiring, Lawler said in the clip, "I never thought about quitting. It is just a way of life to me."
The master of the piledriver cheated death on more than one occasion over the years. Once in 2012 during a live episode of Raw where he collapsed by the announcer's table and doctors battled to save his life. Lawler would make a miraculous comeback to announcing and even wrestling. In February this year, the 73-year-old suffered a second stroke (his first was in 2018) and is currently on the mend.
Update on Jerry: After suffering a massive Stroke Monday. He is now recovering in a Fort Myers, FL hospital. His speech is limited, but with rehabilitation will regain a full recovery. He thanks everyone for the continued prayers and will be back in the near future. pic.twitter.com/2Ge4XuKVr4

— Jerry Lawler (@JerryLawler) February 8, 2023
Now in its third season, Biography: WWE Legends tells the personal stories behind the success of some of the most recognizable names in history. Recent episodes featured the nWo, Jake "The Snake" Roberts, Chyna and Kane with Paige, Charlotte Flair, Dusty Rhodes, and more to come. The series is part of A&E's Sunday night lineup, followed by the show Rivals hosted by Freddie Prinze Jr. Tune into the Jerry Lawler episode this Sunday.
Biography: WWE Legends, Sundays, 8/7c, A&E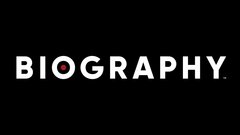 Powered by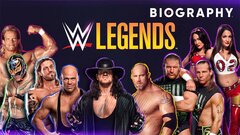 Powered by