'Jeopardy!' Boss Drops Big News on Ken Jennings & Mayim Bialik Hosting Schedule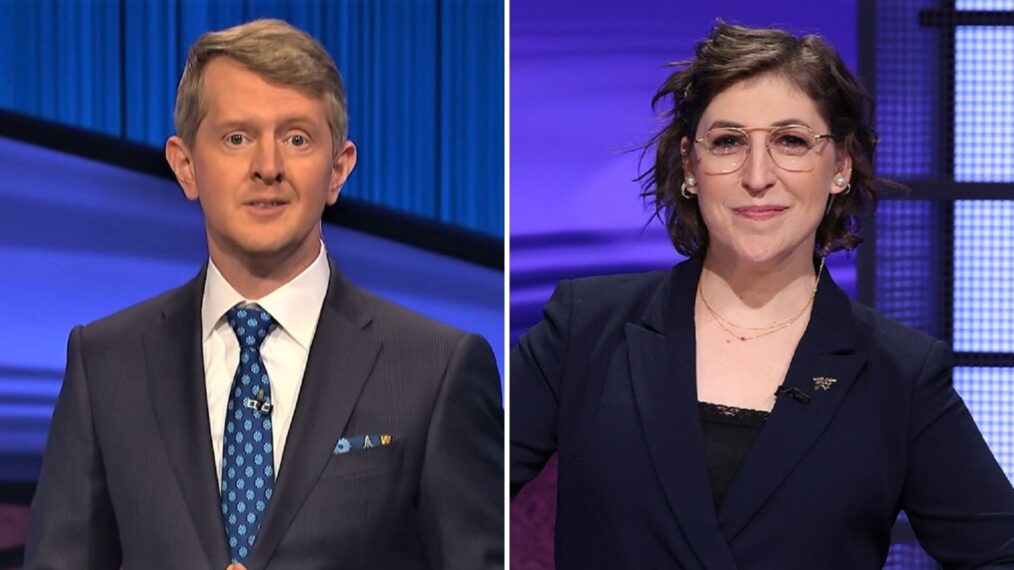 There has been some confusion among Jeopardy! viewers about who exactly is hosting the show over the coming months, as Mayim Bialik recently took over from Ken Jennings to helm the High School Reunion Tournament.
However, on Monday's Inside Jeopardy! podcast, the show's longtime producer Sarah Foss cleared things up, revealing the dates of Jennings' upcoming return and Bialik's remaining schedule. The Jeopardy! G.O.A.T. will handle things until the end of April before the Call Me Kat star takes over for the remainder of the season.
"Ken Jennings will be back on March 10th, and then he's going to continue the rest of his syndicated run, which will take us through April 28th," Foss said. "And then Mayim will take over on May 1st, and she will take us all the way through to the summer."
Bialik is currently hosting the High School Reunion Tournament, which features 27 former teen contestants competing in a special 14-day special event, with the overall winner of the competition walking away with a $100,000 grand prize and a spot in the Tournament of Champions.
As always, the reaction to the host switching was mixed, with one fan on the Jeopardy! Reddit forum writing, "I wonder if there's a single fan out there that actually prefers this hosting hand-off situation over just one host."
Another forum user responded, "If the option is 100% Mayim versus this hand-off situation, I prefer the hand-off. 100% Ken for syndication would be my ultimate preference though."
Others, though, seemed fine with Jennings and Bialik taking turns. "I like that Ken hosts the syndicated and Mayim hosts the prime time show," wrote one viewer. "It makes the shows feel different (not one better than the other, just different) and I'm used it now. Even though I like Ken as the host, I like Mayim too. She's gotten better not as much as Ken but definitely better."
"There are shows in the UK that regularly change hosts. Why choose one host, when both hosts bring people from different segments to watch the show, without fully alienating the other segments?" added another. "I do prefer Ken, but I am not opposed to Mayim. I think it's good for young women to see someone in that kind of position "being smart."
Jeopardy!, Weekdays, Check your local listings