Chris Harrison Responds to Rumors of 'Bachelor' Return: 'Never Say Never'
For Chris Harrison, returning to The Bachelor franchise isn't off the table.
In a February 20 episode of his podcast, aptly titled The Most Dramatic Podcast Ever, the former longtime host of the ABC reality dating franchise responded to the rumors that network executives are considering bringing him back. He told guest Tori Spelling, "[The report said] internal conversations are being had by ABC executives about bringing me back. Do I think these conversations have happened? Probably."
On February 14, Radar reported that the ABC bigwigs were considering this change because, as a source described, "everyone is aware The Bachelor is on life support" with its recent dip in ratings. Jesse Palmer currently hosts the show after a couple of seasons co-hosted by The Bachelorette alums Kaitlyn Bristowe and Tayshia Adams.
"I think it would almost be crazy not to [consider a change] if you're running a business, any business at all, and that business sales are down 50 to 60 percent and falling… Everybody can see the numbers, we know what's happening, and you think there's something that could change that and fix that?" Harrison continued. "Of course, you're going to have that conversation. You would be crazy not to have that conversation."
Harrison was ousted from The Bachelor after Matt James' season because of his problematic defense of Rachael Kirkconnell, who came under fire for Instagram photos from a plantation-themed college party in 2018. In a 2021 interview with former Bachelorette Rachel Lindsay, the first Black star of the show, Harrison asked if the photos were bad by 2018's standards or by 2021's. Lindsay and viewers argued it was both.
The comments caused a wave of critique from fans, eventually leading to Harrison stepping away from the show he'd hosted for 19 years. Spelling asked if Harrison would ever consider going back if his old job was offered.
"It's complicated and never say never," he replied, noting that he would take the phone call.
Harrison has frequently brought up his old stomping grounds on his new podcast, launched earlier in 2023. He brought Bristowe onto the show in February to discuss their falling out after Bristowe took his place on the ABC series. They agreed that she and Adams were "set up to fail," noting that ABC called them "mentors" instead of hosts because "they didn't want to pay me what they paid you to host."
Harrison said there's only room for one host on the ABC staple.
"There's not room for two people; there's not room for two mentors," he said. "There's not room for two emotions in that mental space that you're taking over. So, that was just never going to work."
What do you think? Do you want Harrison back? Should he come back after the 2021 fallout? Sound off in the comments below.
The Bachelor, Mondays, 8/7c, ABC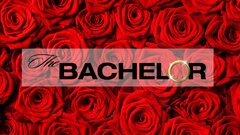 Powered by