WWE 2023 'Royal Rumble': Cody Rhodes and Rhea Ripley Win, Head to 'WrestleMania 39'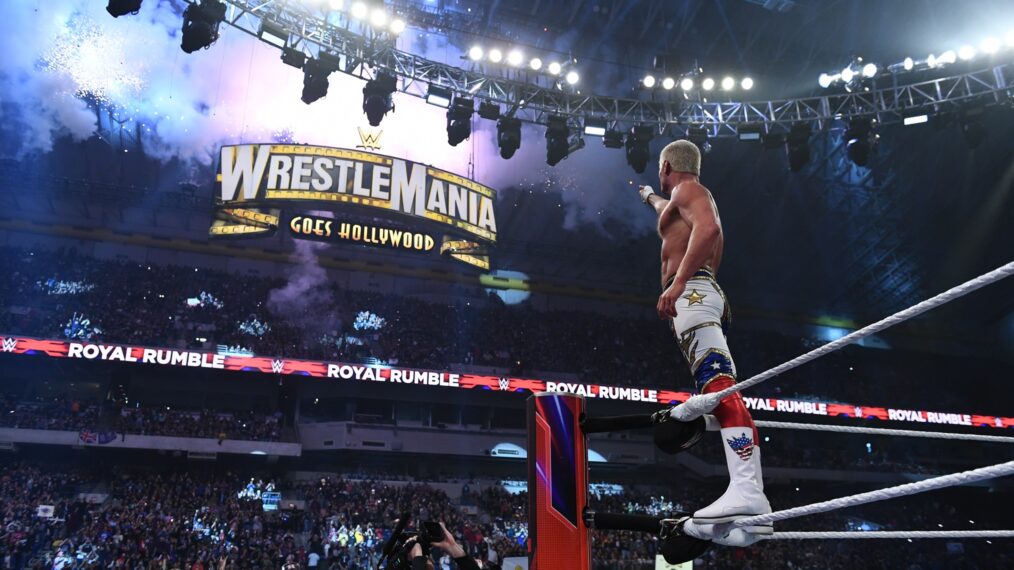 The superstars ascended upon San Antonio for WWE's Royal Rumble on January 28 at the Alamodome. Before more than 51,000 fans, Cody Rhodes and Rhea Ripley punched their tickets to WrestleMania by winning the 30-man and 30-woman over-the-top-rope battle royals respectively.
Ripley was the first woman to start at number 1 and win, lasting well over an hour. Even more impressive, the Aussie mentioned in the press conference she popped out her knee a bit and was able to put it back in place to finish the match. Ripley also spoke highly of the other female talent and how far they've come with a want to see more of the spotlight, especially on her old stomping grounds of NXT.
On the men's side, Rhodes battled back from a devastating torn pectoral injury. The "American Nightmare" entered at number 30 and was able to eliminate viral social media personality Logan Paul and Gunther, who from number 1 broke the record for staying in the longest at an hour, 11 minutes, and 25 seconds.
Rhodes teared up as he spoke to the press about what the moment meant to him. Thinking about his late father, "American Dream" Dusty Rhodes while taking another massive step into solidifying his own legacy. He hopes to take it a step further by defeating Undisputed Universal champion Roman Reigns at WrestleMania 39 in Los Angeles come April.
There was talk and speculation about Dwayne "The Rock" Johnson's potential involvement at the two-night grand spectacle, especially since it was in Hollywood. A match between Johnson and his cousin Reigns on the big stage has been anticipated for many years. When asked about discussions between the heavyweight actor and businessman, Paul "Triple H" Levesque set the record straight.
"Apparently he can't get in shape in time," he joked. Adding that, "He looked pretty jacked. I saw Black Adam the day, and I don't think it was the uniform. He is incredibly busy. There is a part of him there where if he could be here for this WrestleMania in Hollywood, he would turn over every stone and walk through fire to do it. I don't think it's in the cards.
"We always have conversations with him because he loves it so much, and we love for him to be a part of it…this is his home. We don't lock the door. He has an open invitation."
We'll cut him some slack because he does have the XFL football league to jumpstart in the coming weeks. Reigns still has his hands full, successfully defending the title against Kevin Owens at the Rumble but now having to pick up the pieces of The Bloodline faction and Sami Zayn.
Elsewhere Rumble marked a milestone for a number of WWE superstars. For Piper Niven, formally named Doudrop, the event was a return in more ways than one battling through serious complications from COVID. A positive mindset and bingeing The Office helped keep her spirits up. "It crossed my mind that I might not come back," she admitted. "That was hard to deal with, especially since there was nothing I could do about it. To get back to back to training and being creative again felt so good. It has been a whirlwind four months."
Bianca Belair and her husband Montez Ford of the Street Profits began filming for their new Hulu reality show in Texas. The Raw women's champ said they plan to peel back the curtain along with showing the home life and family dynamic. We're going to show our home life and dynamic.
"Our family is such a big part of who we are, so you're going to see our family there," she said. "Just see us live life. He is my best friend. He is my homie. That's how we live life. This hectic, amazing, crazy, WWE life. Our life is just as crazy. Literally, the Montez Ford you see in the ring is who I have 24 hours a day at home. He'll be the star of the show."
Youth Movement
There is a youth movement happening in WWE thanks to the likes of twentysomethings Austin Theory and Dominik Mysterio. Theory, the United States champion, attributes a big part of his success in taking the next step is having the trust and freedom from higher-ups when it comes to promos and being able to thrive in high-pressure situations. One he hopes comes down the pike at some point is working more with John Cena.
"Everyone knows there is something there," Theory said of working with the WWE 2K23 video game cover star. "There is literally me growing up my whole life and idolizing that guy. I appreciate the comparisons. But I definitely want to mold and make my own way. Is it going to happen? Who knows? Do I want it to happen? Absolutely. We got to see where the road takes us."
Dom Mysterio has also found himself thanks to his alignment with Judgment Day. The son of Rey Mysterio broke into WWE as a youngster during a storyline with his dad and the late Hall of Famer Eddie Guerrero. The latter he has pulled from as a bad guy these days. There are similarities in the onscreen dynamic between Guerrero and Chyna with what we're seeing today with him and Rhea Ripley. Not to mention he rocks that trademark mullet.
"I hope I make him proud," Mysterio said of his "Uncle Eddie."A lot I do is paying homage to him."
Winds of Change
The start of WrestleMania season kicked off amid a number of major changes in the corporate structure in less than a year. Among them Vince McMahon's return to the company as executive chairman while Stephanie McMahon stepped away from chairwoman and co-CEO of WWE. Levesque remains at the creative helm.
"There would be no Bianca Belair without him," Belair told TV Insider a few days before successfully defending the Raw women's championship against Alexa Bliss. "Stephanie, I've always looked up to her. Just as a woman, a boss, a mom, a wife. She does it all. And I'm someone who wants to do it all, so she has been an inspiration. She has done amazing things for WWE. This will always be her home."
Mia Yim returned to WWE a few months ago. When asked about reasons why along with knowing Triple H was there, she explained she always wanted to take care of her mother. Added, "My biggest goal was to provide for her."
That said, Yim was sad to hear of Stephanie's departure. "She was so supportive of the women and always cheering for us," she said. "I was really sad she stepped down but for her reasoning because of her family and children,I completely understand. "Nobody will hold that against her."
Niven, who appreciated Stephanie's warmth and kindness, agreed to say, " I'm glad she is doing what she feels she needs to do and what is best for her. That's what is important in life."
Austin Theory, who can see a Stephanie appearance down the lines one day, remains confident in WWE's future no mater what's to come. "I think it's only growing. There are so many different opportunities and people we work with."
As the son of Rey Mysterio, Dominik Mysterio's family roots in the business are deep. "I've posted pictures of Vince holding me when I was four years old," he said. "I've known everyone since I was very very young. I'm looking forward to what the future holds. Whatever decision [WWE] makes will be the right one for the company."
The talent remains dedicated to putting on a good show for fans rather than worrying about reading headlines and what could or could happen. Ford and his partner Angelo Dawkins see themselves as larger-than-life superheroes who can inspire a new generation. "We're both so grateful for the opportunity the entire [McMahon] family has given us," Ford said. "So us as WWE superstars our best and only job is to give fans exactly what they deserve. The best show ever."
WWE 2023 Royal Rumble is streaming on Peacock.
Click here for full interviews from Royal Rumble weekend.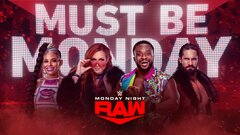 WWE Raw
where to stream
Powered by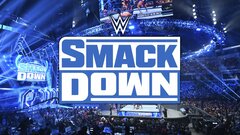 Powered by