Wildest 'Leap' Yet, 'Watchful Eye,' TMZ on Lisa Marie, 'Good Doctor' Goes to the Dogs
Quantum Leap
The sci-fi reboot, already renewed for a second season, enters a time loop for one of its wildest episodes to date. In a scenario reminiscent of Jake Gyllenhaal's 2011 cult classic Source Code, our time-tripping hero Dr. Ben Song (Raymond Lee) finds himself inhabiting one of five passengers in the elevator of a nuclear reactor in 1962—which explodes when a bomb goes off. Ben keeps jumping back into a different body each time, an hour before detonation, with the goal of who's setting off the bomb so he can stop it.
The Watchful Eye
Where's the Only Murders in the Building crew when you need them? They'd be fascinated by the case of Elena (Mariel Molino), who moves into a similarly historic, yet sinister, Manhattan apartment building as nanny to a 7-year-old whose mom mysteriously plunged to her death six months earlier. The wealthy widower (Warren Christie) who hired her seems nice enough, but the victim's neighboring sister (Amy Acker) is a total ice queen who doesn't trust Elena. That's the set-up for a middling thriller where even the heroine has a secret agenda, one that could prove perilous to her well-being. And that's even before she meets the imperious Mrs. Ivey (Gilmore Girls' grand Kelly Bishop), the dead woman's aunt, who enlists the young newbie to be her spy on the family's dark doings. Everybody's watching everyone on The Watchful Eye.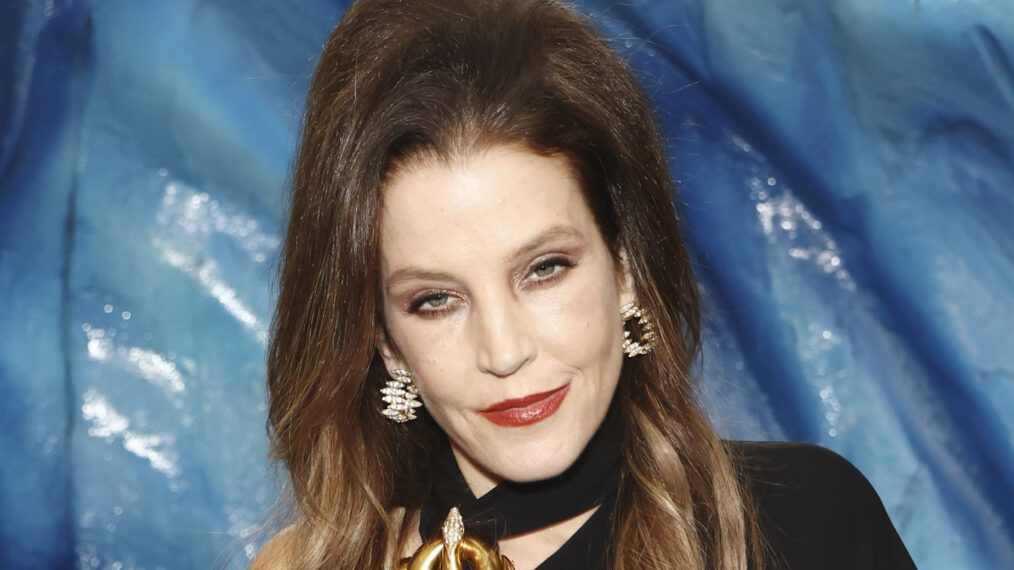 TMZ Investigates: Lisa Marie Presley: Unending Tragedy
Never content to let a sad celebrity moment go unexploited, TMZ exhumes numerous tabloid angles in the wake of Lisa Marie Presley's passing at 54. The hourlong special promises (or threatens?) to reveal information about her untimely death, the fortune she left behind and who will get custody of her 14-year-old twins. Also expect speculation about the state of her brief marriage to Michael Jackson.
The Good Doctor
We know that Dr. Shaun Murphy (Freddie Highmore) is an ace when it comes to treating humans. But what about dogs? His acumen as a moonlighting veterinarian may come into play when his "babymoon" with an expecting Lea (Paige Spara) is interrupted by their encounter with an injured dog. Back at the hospital, new resident Danni Powell (Savannah Welch) risks her career with a secret operation on a friend.
INSIDE MONDAY TV:
Switch (7/6c, Game Show Network): Jeff Hephner (Chicago Fire and Med) hosts a musical chairs-style trivia game show.
All American (8/7c, The CW): The Santa Ana winds (which once upon a time inspired a fun episode of Crazy Ex Girlfriend) blow in, a harbinger of setbacks in the lives of Billy (Taye Diggs), Spencer (Daniel Ezra) and Jordan (Michael Evans Behling).
History's Greatest Mysteries (9/8c, History Channel): A new season of the docuseries, hosted by Laurence Fishburne, opens with historians and scientists asking if the Loch Ness Monster is for real.
The Picture Taker (10/9c, PBS): Independent Lens presents a profile of Ernest Withers, famed for his photojournalism during the civil-rights era but who never publicly discussed his secret affiliation with the FBI.
Princess Power (streaming on Netflix): Today's Savannah Guthrie is an executive producer of an animated preschool series (based on Princesses Wear Pants, which she co-wrote with Allison Oppenheim) about female empowerment, featuring princesses from four fruit kingdoms: Kira Kiwi, Beatrice "Bea" Blueberry, Rita Raspberry and Penelope "Penny" Pineapple. They almost sound like Life Savers.