'Jeopardy!' Champ Yogesh Raut Hits Back At Allegations He's a 'Bad Sport'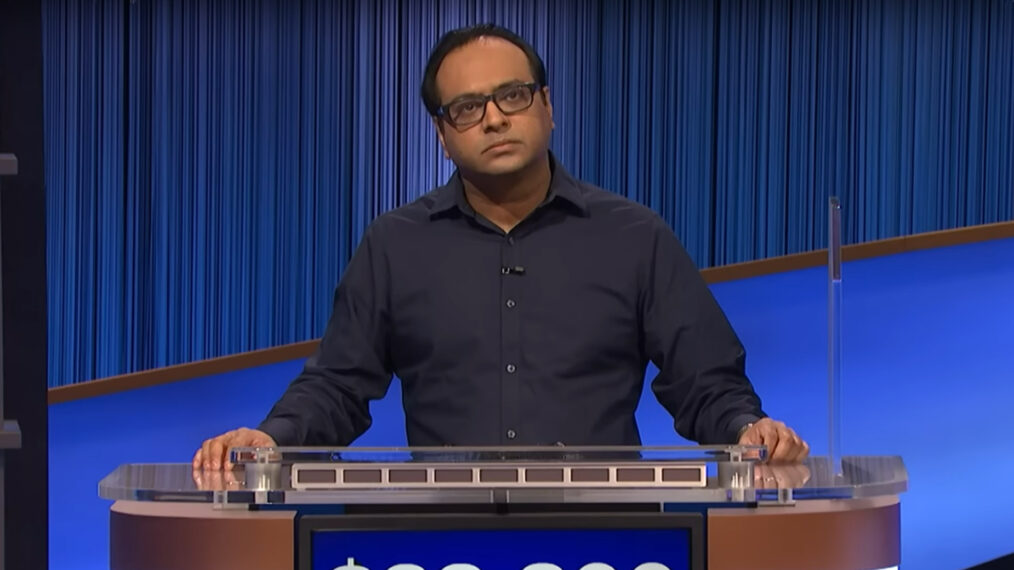 Jeopardy! contestant Yogesh Raut might have broken the recent three-day curse, but he couldn't make it four in a row on Monday (January 16) night as he was dethroned from his spot on the winner's podium.
Things started well for the Springfield, Illinois native as he took a firm lead over his opponents Jimmy Davoren and Katie Palumbo after landing the first Daily Double. Raut continued his Daily Double success moments later, giving him a total of $22,600. Everything looked set for a fourth consecutive win.
However, Palumbo proved a tough competitor as she fought her way back into the game. After finding a Daily Double of her own, she wagered $8,000 and gained a slight lead over Raut.
Heading into Final Jeopardy, Palumbo stood at $25,600, while Raut trailed slightly behind with $23,800. Nobody answered the final clue correctly, but Palumbo's smaller wager was enough to secure her the win with $23,100.
As the studio audience cheered Palumbo's victory, some viewers at home felt like Raut wasn't gracious in defeat. "Did you notice the roar of joy from the audience when Katie was announced the winner? Did you notice that Yogesh did not applaud?" tweeted one fan.
"I noticed and was embarrassed for both men. Show some sportsmanship!" added another viewer.
I noticed and was embarrassed for both men. Show some sportsmanship! pic.twitter.com/IPAI7qlppQ

— Nancy Knutsen (@nknu) January 17, 2023
Raut, who works as a freelance writer and podcaster, responded to the claims of bad sportsmanship in a Facebook post that was shared on the Jeopardy! Reddit forum.
"Let's talk here about the criticism of my 'sportsmanship,'" he wrote. "At the end of my first episode, I can very audibly be heard saying 'Good game' to the player at the podium next to me. I would have said the same thing to the other player, except the J! set makes it impossible to communicate with the person two podiums over from you."
Raut went on to say he did the same after his second game, congratulating the player next to him on a good game. "Once again, the only thing preventing me from saying the same thing to the woman two podiums down is that the set is built to make it nearly impossible to communicate in that situation."
Palumbo, who won Monday's game, was positioned two podiums down from Raut.
In a follow-up post on Monday night, Raut wrote, "A lot of people had a lot of Opinions on how I should have conducted myself on the J! stage. There is precisely one "take" I feel accountable to, and it goes like this: Karmanye vadhikaraste ma phaleshu kadachana." (which translates as: "Perform your duty but do not have any expectation of the fruits.")
Jeopardy!, Weeknights, Check your local listings