'The Bear': Jeremy Allen White & EP Tease Expanding Its World in Season 2
Hulu's The Bear may seem more like a drama than a comedy — but that didn't stop Jeremy Allen White from taking home the statue for Best Performance by an Actor in a Television Series Musical or Comedy for his role as tortured Carmen "Carmy" Berzatto at the Golden Globes on Tuesday.
Asked about the appropriateness of the category in the press room, White responded, "I don't know… I got together with Chris [Storer, The Bear's creator] and we didn't really discuss comedy or drama that much. It's like life — there are moments that are funny and sad and frustrating. When we got together, we just started talking about the show. I wanted to do Carmy justice and the kitchen industry justice."
The Bear tells the story of Carmy, a fine-dining chef, who returns to Chicago to help run his family sandwich shop — The Original Beef of Chicagoland — after losing his brother Michael to suicide.
Joanna Calo, executive producer, The Bear, told TV Insider on the pre-show red carpet that she, of course, was rooting for White to win. "We all knew [Jeremy] was amazing and when he said yes to doing the show, we said, 'Thank God,'" she shared. "He's brought something amazing [to Carmy] that we couldn't have imagined."
Calo said the goal of the show is to make people feel a little bit less alone. "We've [all] lost people in the pandemic," she explained. "When we were working on the show, we didn't think it was right to tell happy, upbeat stories. We needed to join people together with stories of loss."
However, moments of comedy can be found in the darkest of times. "What we try to do is write super-human characters," Calo said. "They never say exactly what they think or they cover up with sadness or comedy. If someone's making jokes, they're [often] hiding something underneath."
White and Calo said that they've heard from folks who've lost loved ones to suicide. "All we can do is say, 'I'm sorry and I see you," she shared. "We see each other and we say we see each other."
White doesn't have a full grasp yet of what next season of The Bear will entail. (Shooting starts in a few weeks.) However, he took advantage of seeing Storer at the Golden Globes ceremony to try and find out. "Really and truly," White said. "I haven't read anything. I've been bothering Chris out there to give me scripts all night. He says [by] January 15. I think we'll see the process of building a kitchen from the ground up."
"We're talking a lot about what the next phase is… Will they close The Beef?" Calo teased. "And if so, what will it become? There will be some new characters. We get to expand [our] world a little bit in Season 2."
It's not uncommon for all shows to be in the can before the first one drops on streaming. What are the pros and cons to that? "In my opinion, it's all benefits," Calo said. "Sticking to your vision is the only way that we can make things feel fresh and honest. That was our experience."
Playing Carmy has opened White's eyes to not only those who've been affected by suicide but also to folks in the restaurant world. "We wanted to make a show where we'd be proud and walk into restaurants and get a nod from service works," according to the actor.
The Bear, Season 2, TBD, Hulu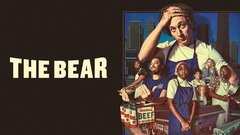 Powered by