Carole Cook Dies: Lucille Ball Protégé and 'The Lucy Show' Actress Was 98
Carole Cook, a one-time protégé of Lucille Ball who starred in the CBS sitcom The Lucy Show and the hit film Sixteen Candles, has died. She was 98.
According to The Hollywood Reporter, the veteran actress passed away on Wednesday, January 11, due to heart failure, just three days before her 99th birthday.
Born Mildred Frances Cook on January 14, 1924, in Abilene, Texas, her on-screen career began after Ball encouraged her to come to Hollywood in the late 1950s. Ball also convinced Cook to change her first name from Mildred to Carole, honoring her favorite actress, Carole Lombard.
Cook appeared in an episode of Ball's Westinghouse Desilu Playhouse before going on to work opposite the comedienne on The Lucy Show from 1963 to 1968, playing Lucy Carmichael's friend Thelma Green. She also appeared in five episodes of Here's Lucy from 1969-74.
In addition to her work with Ball, Cook had parts in several other classic television series, including Charlie's Angels, Kojak, Murder, She Wrote, Cagney & Lacey, and Dynasty. In more recent years, she had brief roles in the likes of Grey's Anatomy and Major Crimes.
On the silver screen, she is best known for playing Grandma Helen in John Hughes' directorial debut, Sixteen Candles. She also appeared in the films American Gigolo, Grandview, U.S.A., Lost & Found, and Home on the Range.
Cook also had three runs on Broadway, first playing Mrs. Peachum in 1954 in a revival of Threepenny Opera. She later appeared in Romantic Comedy in 1979 and the 1980 musical 42nd Street. The actress also played the titular Dolly Levi in Hello, Dolly!, which had a long run in Australia in 1965.
In 2018, Cook made headlines after a quip she made to TMZ paparazzi about how then-President Donald Trump should be assassinated. "Where is John Wilkes Booth when you need him, right?" she joked.
She later revealed that the Secret Service paid her visit following her comments. "They couldn't have been nicer," she said. "I said, 'I can't go to prison. The stripes are horizontal — they don't look good on me.'"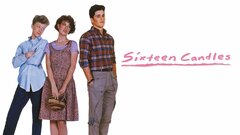 Powered by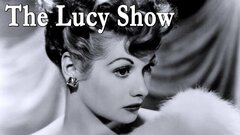 Powered by