Ex-Fox News Reporter Rick Leventhal 'Lucky to be Alive' After Horrifying Car Crash
Rick Leventhal, the former Fox News reporter and husband of Real Housewives of Orange County alum Kelly Dodd, has provided fans with an update after being hospitalized due to a horrific car crash.
"So lucky to be alive & grateful for the well wishes & care I'm getting," Leventhal captioned an Instagram post on Tuesday (January 10) night. He revealed that he suffered "four broken ribs" and a fracture on the top of his right foot.
View this post on Instagram
"Other than that, I'm fine," he said in a video message from his hospital bed. "There's nothing internal they can find. But they wanna keep me in the hospital for a little bit. But it could have been so much worse."
The news reporter went on to explain what happened, revealing he was driving on the I-10, just outside of Palm Desert, California, when he "hit what felt like a patch of ice."
"I lost control, slammed into the wall hard [and] started spinning around across lanes of traffic and slammed right into the back of a tractor-trailer," he continued. "Ripped the front end of the Mercedes off and smashed a windshield… both airbags deployed; I think I might've broken my ribs from the airbags."
His wife, Dodd, who he married in 2020, took to her own Instagram page, where she shared photos of the wreck and asked fans to send their prayers.
"There will be no smash tomorrow on @youtube the rick and kelly show. My husband got in a horrible car accident," she wrote. "He is in the ER.. please say prayers for @rickleventhal."
View this post on Instagram
Leventhal commented on his wife's post, writing, "Honestly I'm lucky to be alive. Scariest moments of my life. This makes everything even more meaningful."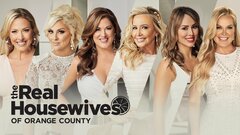 Powered by