'Yellowstone' in '1923,' World Cup Final, Holiday Movies Classic and New—and a Hallmark Hanukkah Treat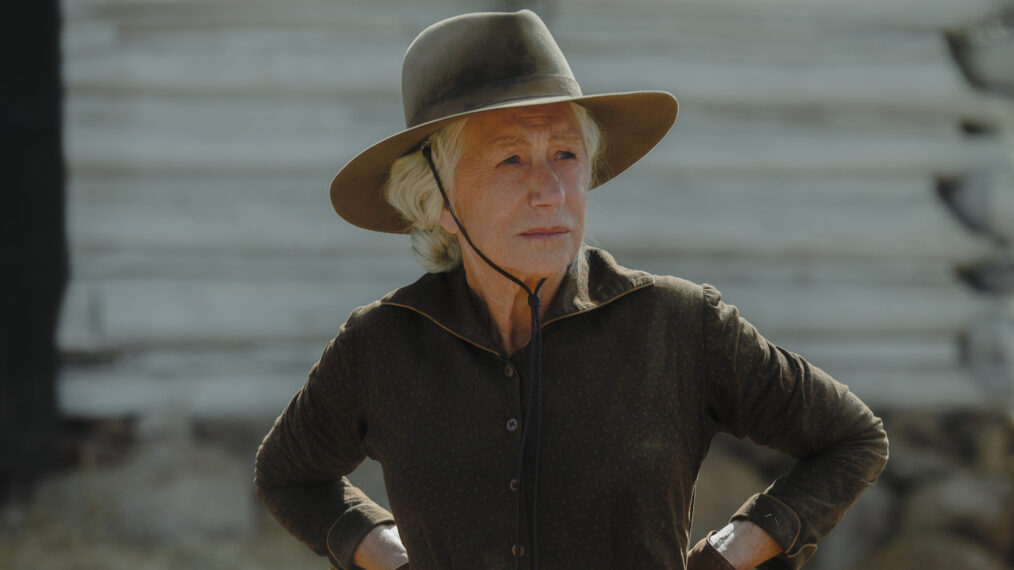 1923
SUNDAY: Another Yellowstone origin story (following 1883) moves into the early 20th century, with megastars Harrison Ford and Helen Mirren ruling the ranch as Jacob and Cara Dutton. Series creator Taylor Sheridan's busy premiere takes us from the Montana range, where the Duttons are at odds with sheepherders during a severe drought, to the veldt of Africa, where brooding nephew Spencer (Brandon Sklenar) hunts wild game, haunted by his service during World War I. World-weary Ford and salt-of-the-earth Mirren are terrific, with the latter particularly strong when she advises a young woman about to marry into the family: "You have to want more than the boy. You have to want the life, too." I expect Yellowstone fans will want as much of 1923 as they can get.
World Cup
SUNDAY: The global soccer competition, which began nearly a month ago in Qatar, reaches its climax in the final game between Argentina and France. Will Argentina's Lionel Messi finally take home the one major trophy that has eluded him during his phenomenal career? The match starts at 10AM ET.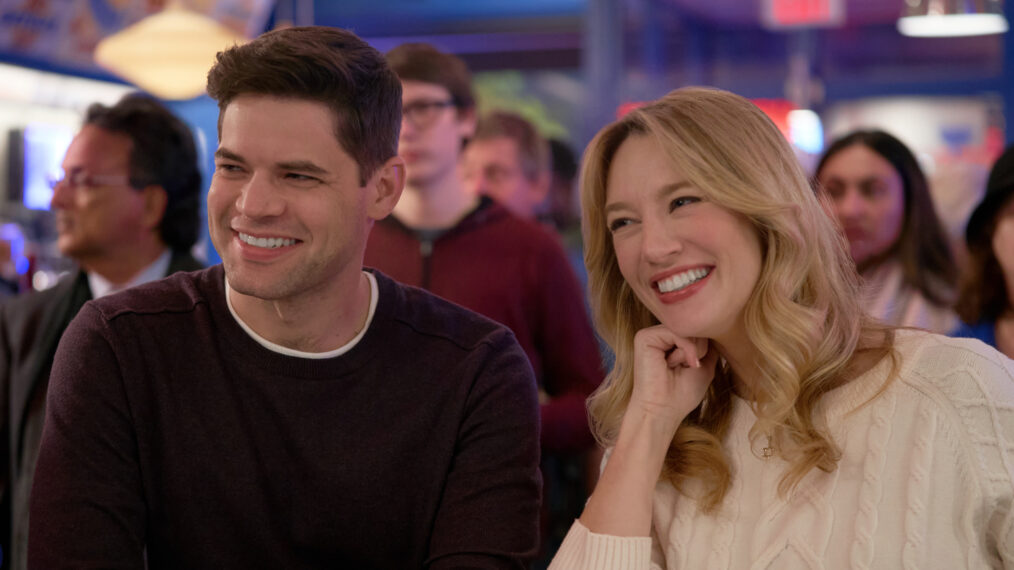 Hanukkah on Rye
SUNDAY: On the first night of Hanukkah, Hallmark gives Santa a rest to tell the seasonal story of Jacob (Supergirl's Jeremy Jordan) and Molly (Jane the Virgin's Yael Grobglas), heirs to rival Jewish delis. Jacob arrives in New York from L.A. to see about opening a new location for his family's operation, which could put Molly's family's Lower East Side joint out of business. What neither knows is that they've been writing pseudonymous letters to each other as part of their relatives' matchmaking scheme. Stay tuned for a latke cookout and a Hanukkah songwriting contest with a cameo by Lisa Loeb.
TV Yule Log:
iHeartRadio Jingle Ball 2022 (Saturday, 8/7c, The CW): Look who's rockin' around the Christmas tree in this year's concert roundup: Lizzo, Dua Lipa, Demi Lovato, Jack Harlow, Charlie Puth, Black Eyed Peas, Sam Smith, Pitbull, Khalid and many more.
On Lifetime: The Holiday Dating Guide (Saturday, 8/7c) stars Maria Menounos as a dating coach who takes her own how-to advice to land a man by Christmas Eve in order to get her first book published. In Wrapped Up in Love (Sunday, 8/7c), Brittany Bristow is a self-described "Christmas queen" whose crown is threatened by a handsome newcomer (Olivier Renaud).
'Twas the Night Before Christmas (Saturday, 8/7c, Hallmark Channel): Chicago Med's Torrey DeVitto is an actress who really wants to direct, casting her single-dad former co-star (Zane Holtz) in a small-town production.
Five More Minutes: Moments Like These (Saturday, 10/9c, Hallmark Movies & Mysteries): Inspired by Scotty McCreery's "Five More Minutes," this gentle tearjerker stars Ashley Williams as a widow who takes her son back to her late husband's family and Colorado home for Christmas, where a local contractor (Lucas Bryant) helps them both heal.
When Christmas Was Young (Sunday, 8:30/7:30c, CBS): Sheryl Crow wrote the title song for this Tennessee-set fable of a singer-songwriter (Fear the Walking Dead's Karen David) whose catchy tune is just what a down-on-his-luck manager (Tyler Hilton) needs for his last remaining client.
On UpTV: Sappy Holiday (Saturday, 7/6c)—aren't they all?—is the story of a woman (Vanessa Sears) whose car trouble leads to a meet-cute with a guy (Jon McLaren) whose family maple farm is drying up. In An Eclectic Christmas (Sunday, 7/6c), Hannah Gallway inherits a small-town store's inventory to be given away as gifts, but needs a local hunk (Jeremy Walmsley) to help figure out what goes to who.
Meet Me in St. Louis (Sunday, 8/7c, Turner Classic Movies): TCM launches its eight-night stunt of holiday movie classics with one of the best: 1944's Judy Garland musical that introduced the wistful "Have Yourself a Merry Little Christmas." On ABC, the hills are alive with Julie Andrews and the Von Trapp kids warbling their "Do Re Mis" in the annual screening of the Oscar-winning Rodgers & Hammerstein chestnut The Sound of Music (Sunday, 7/6c).
Inside Weekend TV:
Sherri Papini: Lies, Lies and More Lies (Saturday, 9/8c, Oxygen): The title says it all in a 90-minute documentary about the Northern California housewife who faked her own abduction and assault.
Saturday Night Live (Saturday, 11:30/10:30c, 8:30/PT): Elvis is in the building—well, more like the Elvis from the recent hit movie, when Austin Butler debuts as guest host in 2022's last live episode. Lizzo steps in for the previously announced Yeah Yeah Yeahs as musical guest.
60 Minutes (Sunday, 7:30/6:30c, 7 pm/PT): Scott Pelley is back in war-ravaged Ukraine, reporting on efforts to care for more than 1,000 kids fighting cancer amid the Russian shelling. Meanwhile, Bill Whitaker looks for signs of miracles as he visits the Sanctuary of Our Lady of Lourdes in southern France.
Coroner (Sunday, 8/7c and 9/8c, The CW): The two-part season finale puts Jenny (Serinda Swan) and her mother Peggy (Jennifer Dale) in jeopardy, while Donovan (Roger Cross) considers his future.
More finale action on the Epix WWII drama Rogue Heroes (Sunday, 9/8c), which the BBC recently renewed for a second season, with Winston Churchill sending the SAS (Special Air Service) off on another daring mission. In the two-episode series finale of CNN's This Is Life with Lisa Ling (Sunday, 9/8c and 10/9c), the correspondent reports on the surge of alcoholism during the pandemic and on interracial couples still facing bias in America.