'Teen Wolf: The Movie' Trailer Brings Scott, Allison & Monsters Back to Beacon Hills (VIDEO)
Teen? No. Wolf? Always.
In Teen Wolf: The Movie, a now-adult werewolf Scott McCall (Tyler Posey) is battling what may be his biggest foe yet. But he'll have the help of old friends — and he'll need it, with what's coming — as fans can see in a new trailer for the Paramount+ movie, which continues the plot of MTV's 2011 series Teen Wolf. Watch the video above.
Colton Haynes and Shelley Hennig, who respectively played Jackson Whittemore and Malia Tate in the original, showed off the trailer at the CCXP expo in São Paulo, Brazil on Sunday, December 4.
"A full moon rises in Beacon Hills, and with it, a terrifying evil has emerged," the Teen Wolf: The Movie synopsis teases. "The wolves are howling once again, calling for the return of banshees, werecoyotes, hellhounds, kitsunes, and every other shapeshifter in the night. But only a werewolf like Scott McCall, no longer a teenager yet still an alpha, can both gather new allies and reunite trusted friends to fight back against what could be the most powerful and deadliest enemy they've ever faced."
The movie features other stars from the original series: Holland Roden (Lydia Martin), JR Bourne (Chris Argent), Melissa Ponzio (Melissa McCall), Tyler Hoechlin (Derek Hale), Dylan Sprayberry (Liam Dunbar), Crystal Reed (Allison Argent), Khylin Rhambo (Mason Hewitt), Ian Bohen (Peter Hale), Linden Ashby (Noah Stilinksi), Ryan Kelley (Deputy Jordan Parrish), Orny Adams (Coach Bobby Finstock), and Seth Gilliam (Dr. Alan Deaton).
Notable absences, however, include Arden Cho, who played Kira Yukimura — and turned down a role in the movie after hearing that she was offered half the per-episode salary of her female Teen Wolf costars — and Dylan O'Brien, who played Stiles Stilinski.
Meanwhile, Vince Mattis, Amy Workman, and Nobi Nakanishi will play new characters in the movie.
Written and produced by Teen Wolf EP Jeff Davis, Teen Wolf: The Movie will premiere on Thursday, January 26, 2023, in the U.S. and Canada, and it'll start streaming the following day in the U.K. and Australia. Premiere dates for other Paramount+ international markets are forthcoming.
Teen Wolf: The Movie, Thursday, January 26, 2023, Paramount+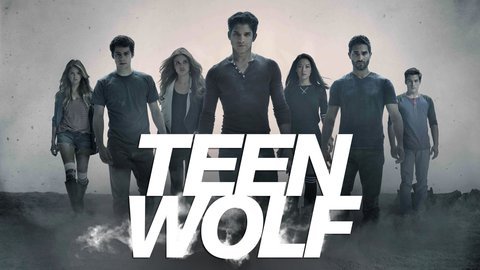 Powered by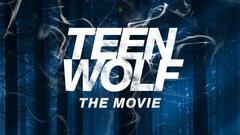 Powered by