6 Things to Know About 'Jeopardy!' Champion Cris Pannullo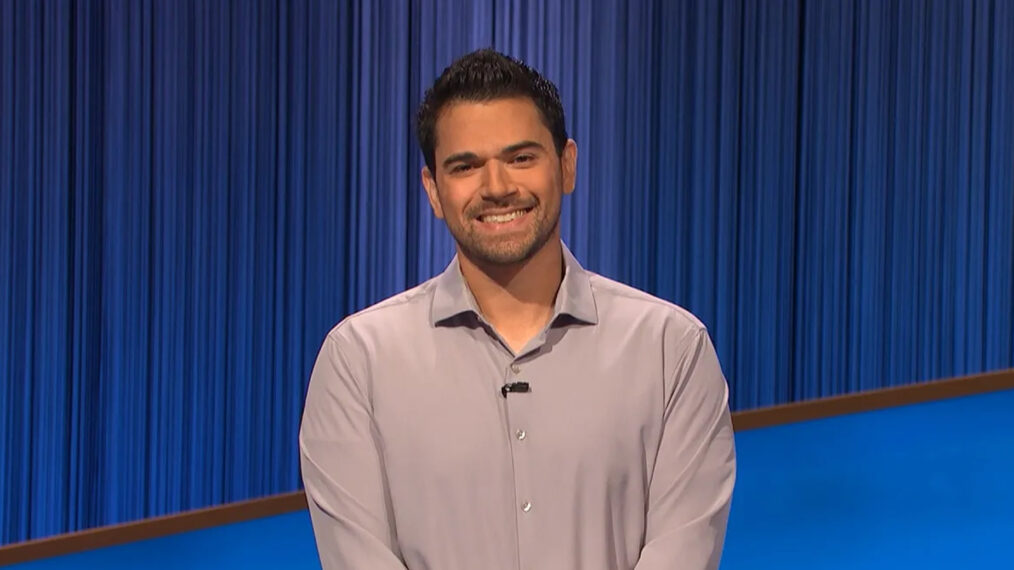 Jeopardy! has another big winner on its hands as customer success operations manager Cris Pannullo won his 8th straight game on Tuesday, October 11, hitting a massive $275, 502 career total.
The contestant from Ocean City, New Jersey, secured his spot in next season's Tournament of Champions and showed no signs of slowing down, as he beat out meat cutter Mike Elliot in a close game on Tuesday. While Pannullo hasn't won enough money to break the Top 10 all-time regular Jeopardy! earnings just yet (the 10th spot currently held by Austin Roger's $411,100), he is quickly rising the ranks.
As Pannullo's winning streak continues, here are six things you should know about the current Jeopardy! champion.
He Was a Contestant on Who Wants to Be a Millionaire?
Jeopardy! isn't Pannullo's first game-show experience, as he appeared on a 2018 episode of Who Wants to Be a Millionaire? However, his current run on Jeopardy! is going a lot better than his time on Millionaire, where he left with just $5,000 after missing the $7,000 question.
He is a Former Professional Poker Player
If you're wondering where Pannullo's big-risk style gameplay comes from, it's probably to do with his background in poker. His poker connection has drawn comparisons to James Holzhauer, a professional sports bettor who won 32 straight games in 2019 and left with a total of $2.46 million in regular-season winnings.
Even host Ken Jennings has brought up Pannullo's similarity to Holzhauer, recently asking the New Jersey native if he was going to make Holzhauer's "all-in" motion. "I'm not as good as James Holzhauer," Pannullo replied.
His Girlfriend Encouraged Him to Apply
Pannullo's girlfriend of ten years, Heather, was the one who encouraged him to apply for Jeopardy! During the October 6 episode he also revealed that his girlfriend helped coach him for each game, calling her a "wonderful coach and a wonderful partner and a wonderful human being."
He Owns a Pet Rabbit Called Lentils
Pannullo revealed on the October 10 showthat he owns a cute pet. "Well, about 10 years ago, my girlfriend Heather spotted a rabbit hopping in our front yard," he explained, adding that ever since "We have lived at the mercy of a bunny named Lentils."
"Does Lentils eat lentils?" Jennings inquired, to which Pannullo firmly replied, "No, you cannot feed a rabbit lentils."
He Has a Unique Plan for his Winnings
When Pannullo was asked on the show what he planned to do with his winnings he quipped, "In this economy, Ken, I'm just throwing it all under my mattress. The hard part is going to be getting it all flat, so I'm not laying on a lumpy mattress. But with some time, I'll get it done.
"If you're thinking we send a briefcase of the twenties, let me disabuse you," Jennings replied. Pannullo shot back, "Ones or tens, preferably."
He Sits Alone Before Each Game
Pannullo likes to ensure he is in the zone before each game, which means no mingling with his fellow competitors. Recent contestant Sean Holloway told The Sun, "[Pannullo] was very nice, very polite, but he did sit separately from everyone else. He was quiet, and it was hard to get a read on him."
Holloway added, "He just sort of was off on his own, across from our section of seating, at the other end of that section of seating. I don't mean to paint him as distancing himself. I think he just was in the zone, as a lot of us were."
Jeopardy!, Weeknights, Check your local listings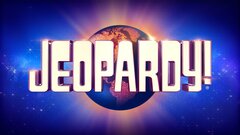 Powered by