'Buffy the Vampire Slayer' Star Emma Caulfield Reveals MS Diagnosis
Emma Caulfield, the actress known for playing ex-demon Anya in the cult classic series Buffy the Vampire Slayer, has revealed that she is battling multiple sclerosis.
In an interview with Vanity Fair, the actress who appeared in the supernatural series from 1998 to 2003, has opened up about being diagnosed with the neurological condition that disrupts communication between the brain and the body.
"Once upon a time, I had zero health problems," Caulfield told the outlet. "Back in 2010, I was working on [executive producer] Marti Noxon's Gigantic, and prior to starting that job, I woke up one morning and the left side of my face felt like there were a million ants crawling on it." The actress went on to share, "I went to my acupuncturist, and he was like, 'I don't know, man. Maybe you have Bell's palsy?'"
Upon visiting a neurologist, Caulfield went through an MRI. Upon returning to set for that project, the actress received a call confirming her MS diagnosis. "I had five minutes down or whatever. And he was like: 'You have MS.' Just like that," she remembered. "It was like an out-of-body experience."
"It was literally a kind of nightmare…." Caulfield shared. "It turns out it was something major. Then I was like, 'I've got to go to work now.' What do I do?" At the moment, the actress shared she's doing ok right now. "Truthfully, my attitude is not crumbling under the fear of 'what if' or 'what can,' or 'what has' for other people. I just have to keep going."
Among the things keeping Caulfield going is her return to the Marvel Cinematic Universe with the upcoming Agatha: Coven of Chaos. The actress who appeared as Wanda Maximoff's (Elizabeth Olsen) Westview neighbor Dottie Jones in WandaVision will reprise her role in the Kathryn Hahn-led spinoff. "That is super fun," she teased of the project.
Stay tuned for Caulfield's return to the MCU and updates on her MS journey as she continues performing.
Powered by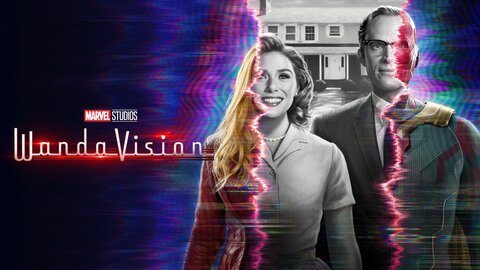 Powered by