What's Worth Watching: 'A Charlie Brown Christmas', 'The Great American Baking Show', 'Top Chef' and More for Thursday, December 22
A Charlie Brown Christmas (8/7c, ABC): Nothing says Christmas like the first, and best, of the Peanuts specials, first seen in 1965. From the enduring Vince Guaraldi jazz score to Linus's summation of the true meaning of Christmas, this gentle satire of holiday angst and rampant commercialization has lost none of its charm. If you missed it the first time ABC repeated it earlier this month, now's your chance—in an expanded hour that includes several "Charlie Brown Christmas Tales."
The Great American Baking Show (8/7c, ABC): Back-to-back episodes should satisfy anyone's sweet tooth, as the final five bakers dive into challenges including, in the first hour, chocolate: lava cakes, truffles and mousse, oh my! The second hour deals with custards and meringue, and if you can resist snacking while watching, I admire your restraint.
Top Chef (10/9c, Bravo): The competition is notably less sweet in this cooking contest, where the elimination challenge (presided over by Charleston's Mike Lata) involves the Italian-inspired "Feast of the Seven Fishes." The twist: the chefs must use trash fish, bottom feeders notoriously difficult to cook. And, I'd think, eat.
Project Runway Junior (10/9c, Lifetime): The teen spinoff of the fashion competition is back for a second season, with precocious and prodigious designers aged 13 to 17 vying for a scholarship and $25,000 cash prize. The kindly Tim Gunn co-hosts with supermodel Hannah Jeter, with judges including Kelly Osbourne, fierce Runway winner Christian Siriano and Seventeen/Cosmopolitan executive fashion editor Aya Kanai. May the best (or most fabulous) kid win.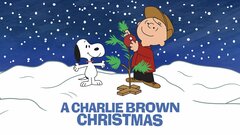 Powered by