Pauley Perrette: How My 'NCIS' Character Made Science and Math Cool
Life is such a strange journey for pretty much all of us. It is a book being written every day, each new chapter unknown to the reader, who is experiencing a path that could turn at any moment. My life has been like that.
I was born in Louisiana and raised all over the South, with my home base being the woods in Alabama. It was a very conservative environment of church, food, family and questions. Always a curious child, and now adult, there were so many things I wanted to know, understand and experience. High school wasn't great for me and I'm surprised I even got through it. When I went to college in south Georgia and studied sociology, psychology and criminal science, I was completely absorbed in my studies. I loved what I was learning. I was fascinated by the human experience and emerged as a cum laude smarty-pants upon my graduation. I really wanted to be a cop.
By the twists of fate, I accidentally ended up being an actor. After many years in the industry, I was blessed with the opportunity to play Abby Sciuto on NCIS. Now, instead of fighting and solving crimes in real life, I'm portraying the smartest crime fighter ever. Abby knows everything about science, math, forensics, ballistics and so much more, and does her job with such passion that it is contagious.
I've been playing Abby for over 14 years. She became so much more than a job for me, or a TV character for everyone else. She became a movement, a role model. Abby is an inspiration to young girls all over the world to be smart, to be capable, to be brave. She inspires girls to go into math and science and inspires everyone to be kind and caring.
RELATED: 7 NCIS Guest Stars Who Went on to Become Stars
I hear from kids, teachers, parents, grandparents and relatives daily, from all over the world. I am constantly told how my character has been an incredible influence. Abby has led young girls to want to pursue math and science degrees and, in general, to just be awesome. This became apparent from the very beginning of my playing Abby. I have received probably millions of letters, tweets and messages expressing what a profound influence Abby has had on people's lives. It's really incredible. Abby is a fictional television character, but what she represents is a new era in the expectations and potential for young girls and women everywhere. I would have loved to have had a female character like Abby to watch when I was in my youth.
Abby has also had an interesting effect on bridging a generational gap. An older generation that may have been apprehensive about young people with tattoos, or an alternative style of dress, fell in love with Abby, and it has erased some prejudice. Now that young person they see at the store, whom they may have judged or even feared, just might be a brilliant forensic scientist and an awesome kid who goes to church and bowls with nuns.
Me personally? I'm not all that awesome. I'm just your typical flawed human who has had the honor of playing Abby. And I am proud. I will always be proud that Abby has been a great example to girls and compelled them to hold their head high and do wonderful, courageous things. This strange little fictional television character, in her own unique way, has made the world a better place.
NCIS Tuesdays, 8/7c, CBS @NCIS_CBS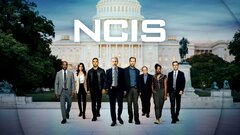 NCIS
where to stream
Powered by