'Shut Eye' Producers Mark Johnson and Melissa Bernstein on Their New Hulu Drama
Like any good team, Mark Johnson and Melissa Bernstein each bring something different to the table: he's an Academy Award–winning film producer (Rain Man) and she started in documentary television. Their combined synergy gels when producing for TV—Breaking Bad, Better Call Saul, Halt and Catch Fire and Rectify (which wraps its four-season run December 14 on SundanceTV). Next up, Johnson and Bernstein explore the worlds of psychics and streaming platforms with Hulu's Shut Eye (Season 1 drops December 7). The duo explains how their partnership works and why Shut Eye, starring Jeffrey Donovan, KaDee Strickland and Isabella Rossellini, is so fascinating to them.
RELATED: Scoop on Hulu's Upcoming Psychic Drama Shut Eye
You have multiple film and TV projects happening simultaneously. How do you keep in touch?
Johnson: This year in particular we have not been in the same city for very long. I was in Toronto, then Norway, then Atlanta. Melissa has been covering Shut Eye in Vancouver. But the truth of the matter is, we so trust one another that we can go a long time without directly communicating.
Bernstein: I think it helps that we're both workaholics. We text. We're not above emailing.
The shows you have on the air right now are more serious in tone. Was that part of the plan?
Bernstein: I think it's very much the plan in the sense that it's what we're drawn to. You want to feel like each project you take on has a reason. The project illuminating the human condition, if you will.
Johnson: Character is first and plot or action is secondary. Without compelling characters we can somehow relate to, I don't think you have very much.
Shut Eye is your first streaming series. Did you take a different approach knowing all episodes would drop on one day?
Bernstein: I can't say that there's too much of a difference. Our focus is on making the show the best it can be and staying focused on the details. We can't control who watches what when.
What about Shut Eye grabbed your attention?
Johnson: The world [of psychics] is fascinating, but it's not enough. There's so much intrigue, personal ambition, darkness and self-questioning that the characters within this world make total sense.
Fans still talk about Breaking Bad. When did you know that was something special?
Johnson: We knew from the beginning it was good. We knew it was different. I remember at the end of Season 1 or 2 going into some cool coffee shop. Somebody saw my Breaking Bad T-shirt and they said, "That's a great show." I said, "Oh, I guess a couple of people are watching it!"
Shut Eye, Premieres Wednesday, Dec. 7, Hulu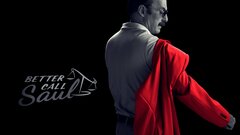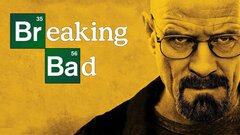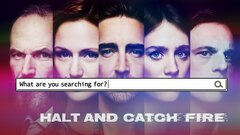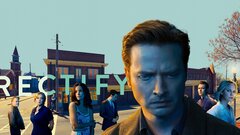 Rectify
where to stream