'The Blacklist': First Look at Joely Richardson's Return as Cassandra Bianchi (PHOTOS)
Raymond "Red" Reddington (James Spader) is getting a blast from his past in the March 25 episode of The Blacklist.
Joely Richardson, who first appeared in the Season 7 episode, "Cornelius Ruck (No. 155)," is returning as Cassandra Bianchi, and TV Insider has an exclusive first look. (As you'll recall, Cassandra is a thief who has a complicated past with Red.) Check out the photos of her above and below to see Richardson as Cassandra, with Red, and with fellow guest star Patricia Richardson.
In "Genuine Models Inc." on March 25, the members of the Task Force are led to an unusual suspect after the wealthy clients of an apparent escort service begin turning up dead. Meanwhile, Harold Cooper (Harry Lennix) heads to Atlanta to follow a lead on his blackmailer.
Plus, Red and a friend attempt to recover an item after reuniting at a memorial. Is this where Cassandra comes in? It would explain the photos, like this one:
When Richardson first appeared on the NBC drama in Season 7 (then, Red had learned he could finally sell his share of a stolen art treasure, leading to the reunion with Cassandra), she pointed to her character and the actor she worked opposite in the episode for what drew her to it.
See Also
See what he told Jimmy Fallon.
"Cassandra is a cracking character who's a bit kickass," she told TV Insider at the time. "And working with James Spader was a really exciting concept. [I've admired him] since my twenties, and the episode is very much about her and Reddington."
The Blacklist, Fridays, 8/7c, NBC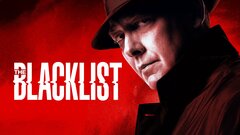 Powered by