'Days of Our Lives'' Billy Flynn, Marci Miller and Camila Banus Dish Their Wild Triangle
Hi, Mom, I'm back from the dead! Days of Our Lives' heroine-gone-bonkers Abigail Deveraux (Marci Miller), who was believed to have perished in a plane crash, is back in Salem and about to shock the holy hell out of her grieving mother, Jennifer (Melissa Reeves). It won't take long for the two to be in cahoots, with Abby hiding out in the attic of the Deveraux family home—when, that is, she's not lurking about town quietly observing her husband, Chad DiMera (Billy Flynn), and their infant son.
"In faking her death, Abby thought she was going away forever," says Miller who recently joined the NBC soap, replacing the popular Kate Mansi. "She's back because she heard her brother JJ [Casey Moss] was shot and she's really worried about her mother's wellbeing. And Jennifer is so desperate to keep Abby close that she agrees to keep her daughter's secret. I don't think either one of them is really thinking this through."
RELATED: The Young and the Restless' New Head Writer Previews Her Plans
Abby still loves Chad "but she knows, deep in her heart, that it's best if he never knows she's alive," says Miller, "The last thing her husband needs is to be sacrificing his life taking care of a manic, out-of-her-mind wife, and she knows that's exactly what Chad would do. He's a good, solid, stand-up guy. She thinks she's doing him a favor by staying dead."
But is she ready to see him move on with another lady? Don't bet on it. On the November 21 episode, Chad will share a kiss with Gabi Hernandez (Camila Banus), the beautiful style whiz who was hired to advise at DiMera Enterprises. (Only in Salem can a woman jailed for murder get work as an image consultant…but we digress.) Complicating matters, Gabi also happens to be Abby's best friend, plus she just broke up with Abby's brother because he had a fling with another woman.
"Abby's heart is really breaking, no matter how hard she tries to be the hero and live in denial," says Miller. "She's missing Chad, yearning for him and, yeah, she's also jealous, even though she knows Gabi is a wonderful woman and that, if Chad is going to be with someone, it really should be Gabi."
Some viewer uproar is expected. "I don't think a lot of the fans will be happy with Gabi, and I'm OK with that," says the Emmy-nominated Banus. "They like Gabi [paired] with JJ. They're a romantic couple and super-cute together. But now Gabi is giving her attention to the guy who is paying some attention to her." That said, Banus claims we shouldn't read too much into the kiss—not yet, anyway—which happens in the heat of the moment when Gabi and Chad get into an argument and he winds up firing her.
"Gabi still loves JJ to death and wishes he could be what she needs," says Banus. "She's had a rough time in life. She's being neglected by JJ. He's not there for her—physically, mentally, emotionally. It's not like she's planning to marry Chad, but she certainly deserves some happiness with him."
RELATED: General Hospital's Maurice Benard on 23 Years as the Godfather of Port Charles
He's all for it too. "Abby was, without doubt, the love of Chad's life, but their relationship was an incredibly taxing roller coaster of emotions," notes Flynn. "Gabi makes him feel young. She makes him feel butterflies. She puts a little swagger back in his life. This is easy. Being with Abby was hard."
And, no, Chad's not moving on too quickly. "Maybe it's not that long since Abby's 'death' but Chad's grieving period really began much earlier than that," insists Flynn. "In his heart, he lost her when she began losing her mind and went into the hospital. That's when he started to release her. That's when he started to mourn." Adds Flynn: "If Abby and Chad were to get back together, he'd always feel he's walking on eggshells. He wouldn't be able to speak his heart, or have a disagreement or a fight with her, without worrying if it would make her crazy again."
But let's not get ahead of ourselves: Chad will not be happy when he eventually finds out about Abby's grand deception and, worse yet, that she went to his scheming brother, André (Thaao Penghlis), for help in orchestrating her demise.
"Chad considers it a huge betrayal," says Flynn. "There's a lot of confusion and anger and distrust when he finally learns the truth. He and Abby will have some serious s–t to work out."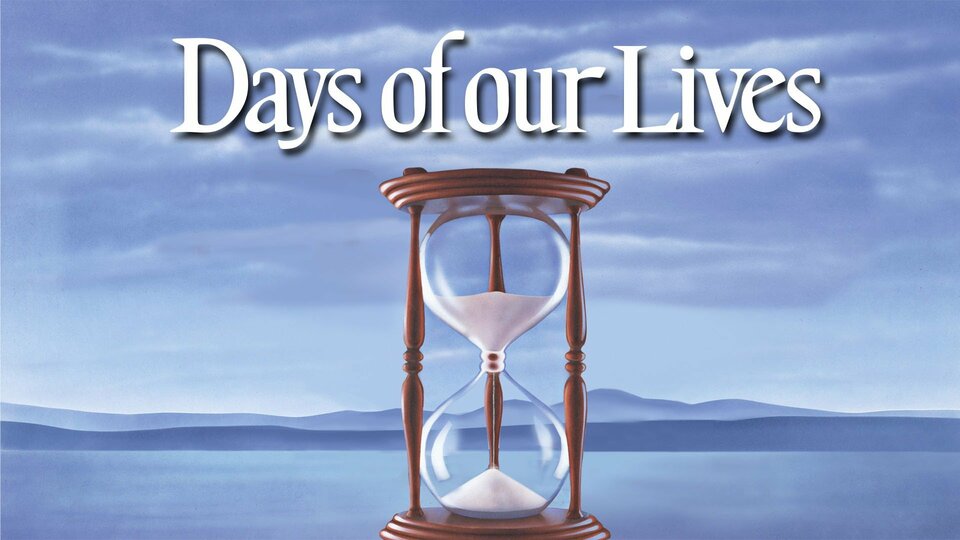 Powered by