Liv Morgan on Her 'Euphoria' Love & Bringing Authenticity to WWE TV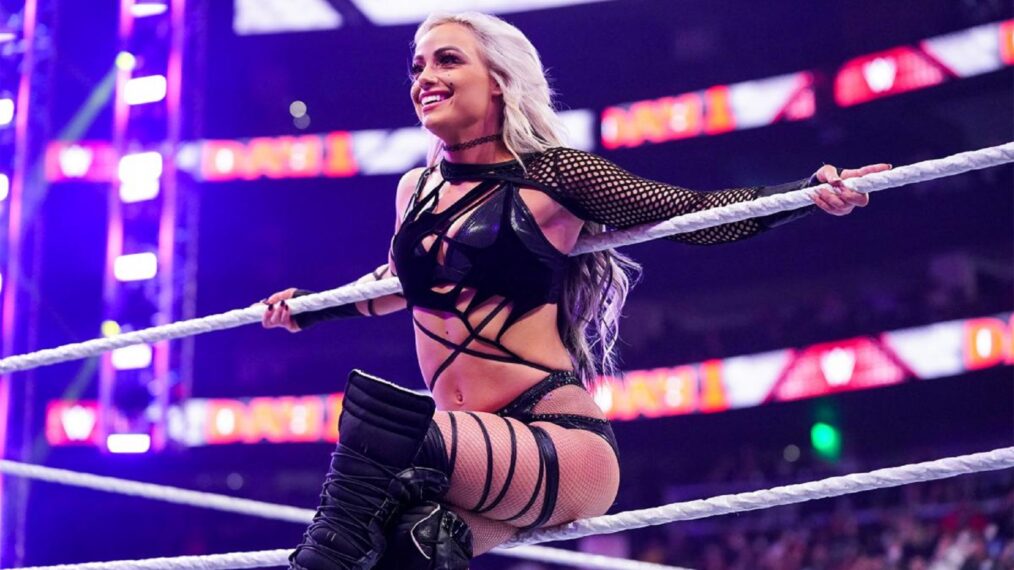 Liv Morgan looks forward to Sunday nights. That's when the popular WWE superstar sits down to watch new episodes of HBO's popular teen drama, Euphoria. She'll often be live-tweeting her multitude of emotions over characters Rue (Zendaya), Jules (Hunter Schafer), and the rest of the crew.
Morgan is not afraid to share her feelings, or show them on TV for that matter. It's this authenticity that has resonated with fans. A bond built stronger in recent months as she faced Raw women's champion Becky Lynch in a series of high-profile matches.
Below, the lovable underdog explains her love of Euphoria, examines her goals for 2022, and talks about wanting to get killed onscreen by a particularly well-known and murderous doll.
How did you find Euphoria?
Liv Morgan: I watched it so late. Season 1 was out for months and months, but the girls at work were talking about it. I just put it on and right away was like, "Wow, I can't believe I've never watched this before." I was so happy that I was able to binge it. I think I watched Season 1 in a day and a half. It's so realistic. I feel like watching that show is like being a fly on a wall. It felt like more than just actors playing characters on a show. I'm a huge fan. So many of the girls love it. We talk about it every week.
The show has extremely flawed characters dealing with issues like addiction, mental health, and everything in between. How do you feel Euphoria does in terms of tackling these topics?
I think it's important to dive into topics that may be considered taboo or raise concerns. I think they do a good job portraying realistic events. Things that happen in everyday life. Students who go to high school are dealing with the themes the show presents. I think it is triggering at some points whether you are dealing with drug addiction, self-esteem issues, body dysmorphia. I think shows like this are important to be on television.
Is there one character you really see yourself in?
I don't know if there is anyone I feel like I particularly relate to, but I love Rue. I think Zendaya is so talented. I feel she plays the role so effortlessly. Everyone on this show plays the parts so naturally. I think all the characters are so distinct. You can probably find yourself in any of these characters. There is something for everyone. I love Rue. I'm such a fan of her work and feel she plays the role so phenomenally.
https://twitter.com/YaOnlyLivvOnce/status/1452800268165337088?s=20&t=m6nIqrMKxDEsHGGe5UelIw
You also showed your dedication last year to another show — Syfy/USA's Chucky.
I love Chucky. I'm also petitioning to get myself on Chucky Season 2. I tell the guys at work, "Can you guys help me out? We're on the same network."
I mean, Tiffany needs a friend.
I would be OK with any role, but I really want to be killed off. I want to be killed by Chucky.
That's like the WrestleMania of horror moments for you.
I loved Chucky growing up. So if he kills me, that's like, goals for me right there. I don't even need a big part. I just want to be killed by Chucky.
Before that happens, let's talk about your recent ascension on WWE TV. You've really been one performer fans genuinely want to succeed.
I feel like WWE is giving me these opportunities because WWE is seeing these fans are wanting Liv. In moments I may have given them no reason to get the support, they still have given it. So, I get to wrestle Becky Lynch for the Raw women's championship. The crowd is just so happy and supportive to have these opportunities. It has been amazing. I'm so grateful for them. I can't say that enough.
Was there a practical match or promo or segment that you feel really opened eyes within the company?
I feel like on a weekly basis I get told, "That was really cool. Wow, you really improved." I feel like weekly I'm unknowingly doing things they are impressed by, but in my head, I am doing what I always do. It's funny how that always works.

When I watch NXT, I see a little Liv in Cora Jade.
Love her. I think they are doing a great job at NXT. I feel they are creating stars. The same core group of girls is really trying to grow. Trying to let everyone shine and showcase everyone to see what they can do. It's so important to give opportunities to other people. I love Cora. I love Amari [Miller]. Tiffany [Stratton] is funny; I think she is going to be great. She is clearly athletic, but so new. I think with more experience she is going to be great. I love Toxic Attraction, Indi [Hartwell]. There are so many girls who are going to be amazing. Eventually, when they come to Raw and SmackDown, they will be even more amazing.
We're beginning the road to WrestleMania. What kind of goals have you set for yourself?
I want to be the champion however I get there. That is my be-all-end-all for 2022. That's what I'm working towards. Maybe also a guest spot on Euphoria. I want my candles [Shop Live More] to stay in business. Buy my candles. Just being happy and learning and staying positive and trying to navigate through this crazy thing we call life. Just enjoy everything we can. I just want to be present. Enjoy the moment while I have it.
And get killed by Chucky.
Yes, please.
WWE Raw, Mondays, 8/7c, USA Network
WWE SmackDown, Fridays, 8/7c, Fox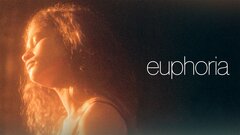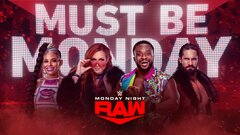 WWE Raw
where to stream