Another 'Ghost' Emerges, 'Single Drunk Female,' 'Women' Finale, Ed and Randall's 'True Story'
CBS' hit comedy Ghosts introduces a new spirit when Hetty's philandering husband emerges from a secret vault. Freeform's Single Drunk Female follows a 20something on the rocky road to recovery. ABC's Women of the Movement historical docudrama reaches its inspiring conclusion. Sitcom veterans Ed Helms and Randall Park interpret true stories with whimsical recreations.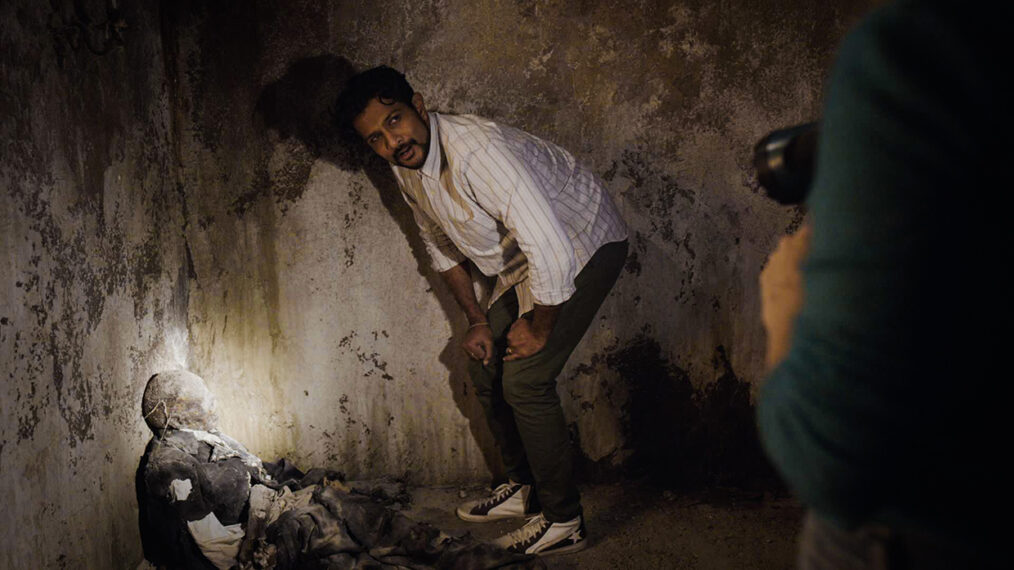 Ghosts
"I love it when the mythology gets expanded," gushes nerd supreme Jay (Utkarsh Ambudkar) when yet another spirit enters the picture in the hilarious new hit comedy (based on an equally delightful British series, currently streaming on HBO Max). This ghost is the obnoxious robber baron and philanderer Elias Woodstone (Veep's mustache-twirling Matt Walsh), emerging from a long-hidden vault to the chagrin of his wife, Hetty (the fabulously haughty Rebecca Wisocky). Her high dudgeon includes the phrase "syphilitic reprobate," which Elias takes as a compliment as he shares his lustful appetite with any "living" he mischievously encounters. The final twist generates some of the biggest laughs yet among this first-rate ensemble.
Single Drunk Female
"I miss being a drunk. There was a lot less accountability," moans barely recovering alcoholic Samantha Fink (a droll Sofia Black-D'Elia) in this raw yet wry character study of a 28-year-old who learns the hard way how to be defined by something other than her booze intake. The inaugural season follows Sam over her first year of a rocky, often humiliating but occasionally affirming probationary period after she moves from New York back to Boston to live with her neurotic, not-always-supportive mom, Carol (a snappish, tart and very funny Ally Sheedy).
Women of the Movement
In the final night of the historical docudrama about civil-rights pioneer Mamie Till-Mobley (Adrienne Warren), the grieving mother testifies in court during the murder trial of her slain son Emmett in front of a stacked white jury. While the verdict feels pre-ordained (and the dramatization is none too subtle), the impact of injustice will resonate far beyond the steamy Mississippi courtroom as 14-year-old Emmett Till's murder becomes a watchcry for a national movement.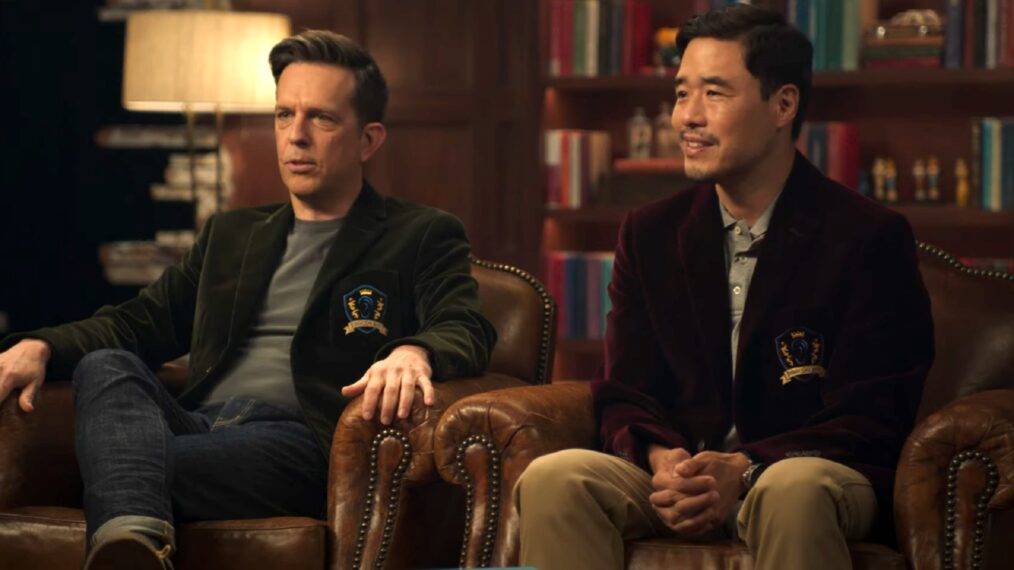 True Story With Ed and Randall
Sitcom veterans Ed Helms (The Office, Rutherford Falls) and Randall Park (Fresh off the Boat) host this endearing reality/comedy hybrid that finds a new way to tell unfamiliar true stories. Welcoming ordinary folks to spin their remarkable tales—one recalls sneaking into the 1979 Super Bowl—the hosts cheer them on while a who's-who of comic talent bring these yarns to life in scripted re-enactments. (The guest list includes Terry Bradshaw, Adam Pally, Rob Riggle, the aforementioned Matt Walsh, Terry Crews, Tichina Arnold, Superstore's Lauren Ash and more.)
More streaming premieres on a typically busy Thursday:
Inside Thursday TV:
Warped! (7:30/6:30c, Nickelodeon): A live-action buddy comedy pairs Milo (Anton Starkman), No. 1 geek employee at a strip-mall comic-book shop, with quirky new hire Ruby (Kate Godfrey) as they brainstorm what they hope will be the world's greatest graphic novel.
Young Sheldon (8/7c, CBS): On a similar theme, the child genius and lifelong Star Trek fan (Iain Armitage) gets his Mr. Spock on when he attends his first comic-book convention.
The Blacklist (8/7c, NBC): This week's flashback focuses on Dembe (Hisham Tawfiq), looking back at what brought him into the FBI fold two years earlier.
Walker (8/7c, The CW): Texas Ranger Walker (Jared Padalecki) assumes the position of interim Captain after Capt. James (Coby Bell) is shot and left in critical condition.
Full Frontal with Samantha Bee (10/9c, TBS): The outrageously outspoken comedian is back for a seventh season of pungent commentary.
Bull (10/9c, CBS): Having just announced this will be its final season, the legal drama pits Bull (Michael Weatherly) against former colleague Marissa (Geneva Carr) in court, their first such encounter since she left his firm.