'Blindspot's Reade is Unraveling (VIDEO)
Jane Doe isn't the only one struggling with memory loss these days.
Reade (Rob Brown) is missing some serious chunks of his past as well, and in this exclusive clip from this week's episode, it's clear he is not OK with the gaps. Especially since the mental blank spots include his possible role in the murder of Mike Jones (Brian O'Neil), the football coach who allegedly sexually abused his teammates when he was a kid.
RELATED: A Blindspot Crisis Hits Close to Home for Weller (VIDEO)
Could it be that Reade's repressed memories are protecting him from a truth too awful to face? And if so, maybe he should be a little kinder to Zapata (Audrey Esparza), seeing how he will probably need her to help cover his tracks. Check it out below.
Blindspot, Wednesdays, 8/7c NBC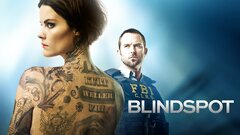 Powered by