'Good Doctor' Finale, Obama on Fatherhood, 'Ms. Fisher' Solves '60s Mysteries, A New 'Bachelorette'
The Good Doctor faces crises on a Guatemalan mission in the season finale. In advance of Father's Day, President Obama reflects on fatherhood and his "My Brother's Keeper" initiative with Anderson Cooper. Go back to the swinging 1960s for a new season of Acorn's lighthearted Ms. Fisher's Modern Murder Mysteries. ABC's The Bachelorette returns without Chris Harrison.
The Good Doctor
The two-part season finale ends with the power going out in Guatemala just as Dr. Shaun Murphy (Freddie Highmore) is attempting a risky surgery. Good thing the autistic savant has his inner "Shaun-Vision" to lean on to visualize his next moves. If only he was as perceptive when it comes to girlfriend Lea's (Paige Spara) inner trauma. Another doctor, Audrey Lim (Christina Chang), sees the light the closer she gets to the medical mission's local leader, hot Dr. Osma (Osvaldo Benavides), during their own surgery.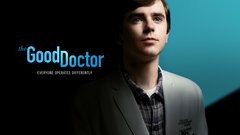 Barack Obama on Fatherhood, Leadership and Legacy
In a special pre-Father's Day edition of Anderson Cooper 360, the former president discusses being a dad with new parent Anderson Cooper. Topics include "My Brother's Keeper," a program Obama helped launch during his White House years that aims to provide opportunities to young men of color. He also delves into the subject matter of his latest book, The Promised Land, about growing up without a father and later balancing his presidential duties with being a dad to his two daughters.
Ms. Fisher's Modern Murder Mysteries
After the emotionally harrowing Mare of Easttown finale, maybe the time is right for a breezily inconsequential mystery series set in the swinging 1960s. Geraldine Hakewill is self-styled private detective Peregrine Fisher, niece of the renowned Phryne from the original Miss Fisher's Murder Mysteries of the roaring '20s. Sporting flashy mod fashions while incessantly flirting with her beau, the prim Detective James Steed (Joel Jackson), Peregrine meddles and solves crimes in 1964 Melbourne. In the first of two episodes launching the spinoff's second season, she's understandably intrigued by the free-love atmosphere within a household where an acclaimed architect has been found cooked alive in a sauna of his own design, alongside a woman after a night of partner-swapping. How gruesomely groovy!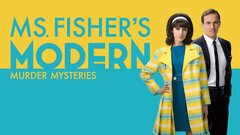 The Bachelorette
Chris Harrison, still taking an indefinite break from his hosting duties, is replaced by two former Bachelorettes, Kaitlyn Bristowe and Tayshia Adams, for the 17th edition of the dating competition's distaff version. They'll help guide Katie Thurston as she kisses and tells all while choosing among 30 suitors.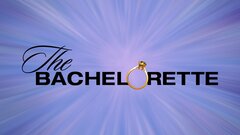 Inside Monday TV:
Inside Hampton Court Palace (8/7c, Smithsonian Channel): A two-part documentary takes virtual tourists inside the sprawling palace in outer London that was once home to Henry VIII. (One fun detail: an entwined "H" and "A" in the Great Hall's woodwork, apparently overlooked by carpenters who were tasked to erase any remembrance of the beheaded Anne Boleyn.)
Hell's Kitchen: Young Guns (8/7, Fox): To commemorate the franchise's 300th episode, the 23-and-under chefs prepare meals for boxer Mike Tyson and NASCAR veteran Kurt Busch.
HouseBroken (9/8c, Fox): Vanity, thy name is dog. Specifically Honey (voice of Lisa Kudrow), the poodle who runs animal group-therapy sessions out of her living room in this diverting animated comedy. When she gets an unfortunate haircut that leaves her and her pet peer group appalled, she reacts in a way that makes her question if she's still her mistress's "perfect poofy princess girl."
American Greed (10/9c, CNBC): The docuseries returns with six new episodes, including a look "Inside El Chapo's Empire," interviewing the wives of the Chicago-born Flores twins, the dealers who helped land the notorious drug kingpin in American custody.
Infamy: When Fame Turns Deadly (10/9c, VH1): Grammy-winning R&B star Monica hosts a true-crime series about the dark side of celebrity life, starting with the investigation into the 2010 shooting death of NBA star Lorenzen Wright in Tennessee. It took authorities seven years to crack the case.
Climate Change: Ade on the Frontline (streaming on BBC Select): Paralympic medalist and journalist Ade Adepitan guides this docuseries on a journey to exotic locales that are on the cutting edge of technological and natural solutions to the ever-more-urgent issue of climate change. Stops include the Solomon Islands and Australia, Bangladesh and Bhutan, and Scandanvia.