PBS NewsHour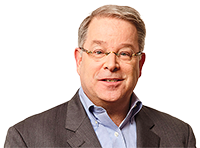 Matt Roush says...
One of TV's most respected journalists, Judy Woodruff steps away from the NewsHour anchor desk where she began co-anchoring in 2013 with the late Gwen Ifill, working solo since 2016. She may be signing off, but Judy's not leaving NewsHour, instead transitioning to a reporting role, where she'll embark on a two-year project covering the nation's political divisions. Taking over the desk, starting Monday: co-anchors Amna Nawaz and Geoff Bennett.

What's Worth Watching (Dec 30)
Where to Stream
1975–
News Show
49 Seasons
Sorry, this show is currently not available on any streaming platforms.
News about


PBS NewsHour