First Look at Alpha Without Her Mask in 'The Walking Dead' (PHOTOS)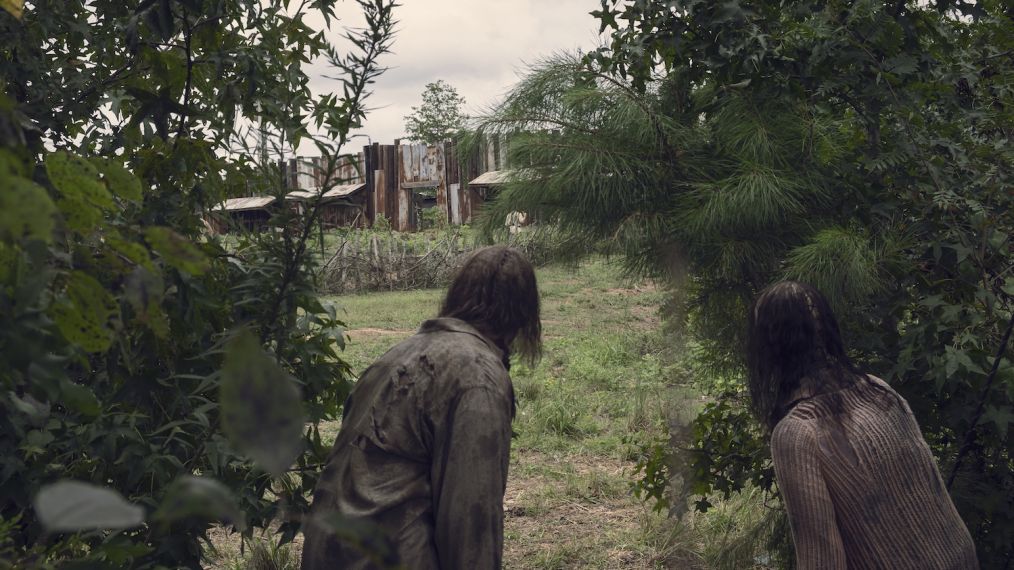 The Walking Dead returned for Season 9B on Sunday and the new villains are even more chilling than the usual undead.
The Whisperers, a dangerous new group that dons Zombie-skin masks, are lead by a character named "Alpha," played by actress Samantha Morton. In a new batch of sneak peek photos from the upcoming episode, "Omega," we learn more about how the Whisperers came to be and how and why Alpha became their leader via a series of flashbacks.
Also pictured is Alpha's daughter Lydia (Scarlett Blum), who was just captured by Michonne and Daryl. Click through the gallery above to see Alpha unmasked.
The Walking Dead, Sundays, 9/8c, AMC