'The O.C.' Cast 10 Years Later: Where Are They Now?
It's been 10 years since the final episode of The O.C. aired on television and to be quite honest, we're still not over it. Just in case you haven't had your daily dose of nostalgia today, we've decided to check in on our favorite O.C. alums. They've come a long way since Newport Beach!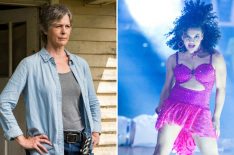 See Also
'Game of Thrones,' 'The Walking Dead,' 'Pretty Little Liars'—why can't we quit you?