'The Goldbergs' First Look: Jon Lovitz Reprises His 'Wedding Singer' Role (PHOTOS)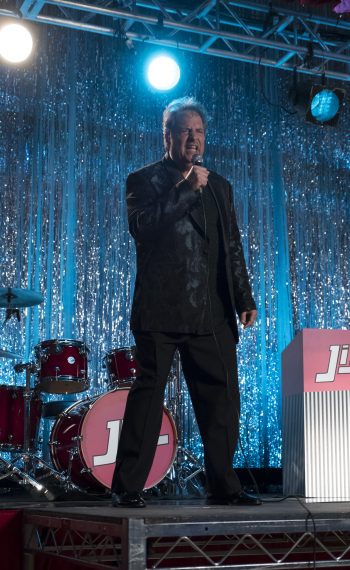 Comedian Jon Lovitz is revisiting his iconic role from the 1998 movie, The Wedding Singer, with a special guest-star appearance on The Goldbergs. He's appearing as Jimmie Moore in the appropriately titled episode, "The Wedding Singer."
With Barry (Troy Gentile) and Lainey's (AJ Michalka) wedding date coming up soon, what better person to serenade them on their big day than someone with experience? Elsewhere in the episode, Geoff (Sam Lerner) is concerned about Adam's (Sean Giambrone) shortcomings as a wedding videographer.
See Also
Also be on the lookout for shows turned into movies and sequel series.
Executive producer Adam Goldberg said about working with Lovitz, "[It] was beyond thrilling watching Jon reprise his character Jimmie Moore two decades later…Writing a scene where Beverly Goldberg gets to face off with a character I loved two decades ago has been one of the highlights of the series so far."
Check out the first look images above.
The Goldbergs, "The Wedding Singer," Wednesday, January 9, 8/7c, ABC