'New Amsterdam' Prepares to Say Goodbye to Reynolds — Will He Survive? (VIDEO)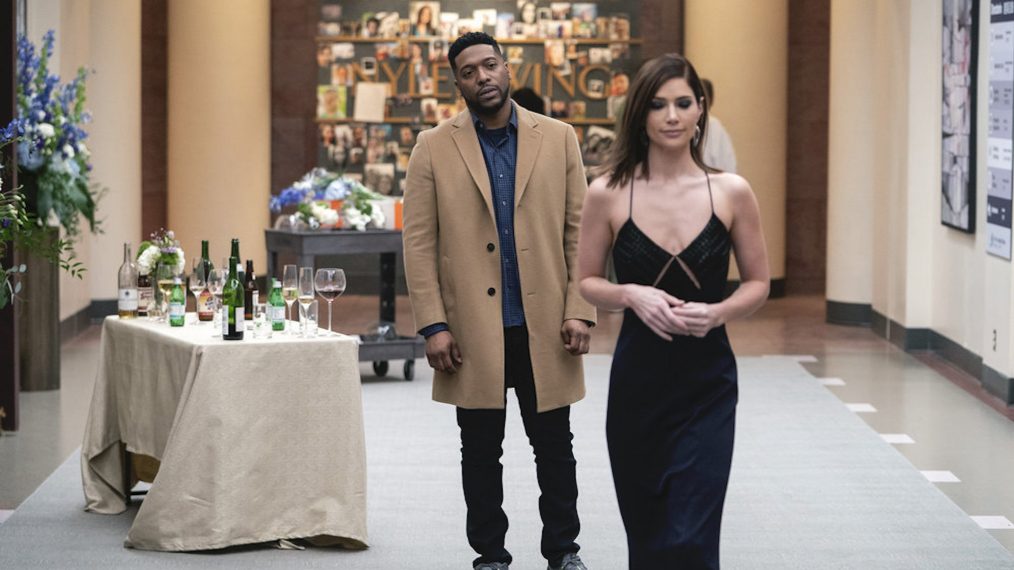 Is New Amsterdam about to lose one of its doctors? Fans should finally get that answer in the March 17 episode.
Reynolds (Jocko Sims) is preparing to move out to San Francisco with his fiancée, and according to the logline for "Liftoff," "Reynolds takes his last laps at the hospital." But will he actually leave? Or might he not even make it out of New Amsterdam alive? The promo has us questioning just that.
"I love New Amsterdam," Reynolds says in the video below. "That's what makes leaving so hard." But before he can step foot outside the hospital, he comes across someone in trouble in the elevator shaft — and as he's in there trying to help, the elevator starts descending.
However, the promo also asks, "Who will rescue Dr. Reynolds?" not if he will be, so chances are he'll be fine. But could that experience lead him to change his mind about leaving?
Also in this episode, Max (Ryan Eggold) searches for a solution to crowdfunding after his eye-opening appearance in a viral "Go Fund Me" video, and Kapoor (Anupam Kher) helps a former pilot deal with his life as a paraplegic.
Click through the gallery above for a look at "Liftoff," including that going away party Helen (Freema Agyeman) mentioned in "Perspectives."
New Amsterdam, Tuesdays, 10/9c, NBC