'Hawaii Five-0' Searches for an Injured Team Member in the Series Finale (PHOTOS)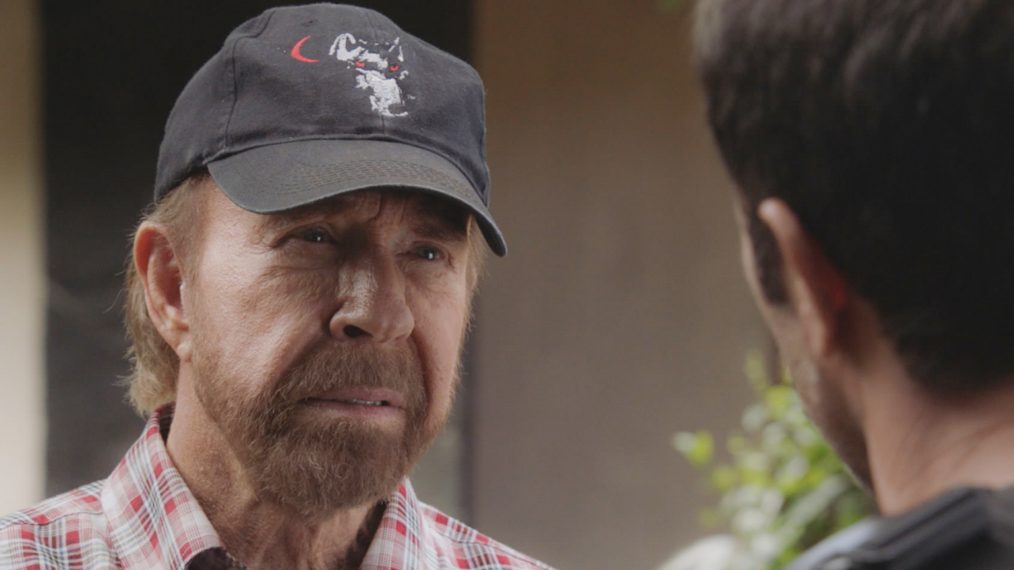 Hawaii Five-0 was originally going to say aloha after its 10-season run with a one night, two-part finale. However, after March Madness was canceled due to the coronavirus, the episodes were split across two Fridays, March 27 and April 3.
CBS has released photos from the two episodes, which will feature special guest stars, including a few major returns. First up in the penultimate episode, Chuck Norris guest stars as a retired sergeant major who helps Lincoln (Lance Gross) hide from authorities in order to protect his anonymity. Then recurring cast members James Marsters (Victor Hesse), William Sadler (John McGarrett), and Mark Dacascos (Wo Fat) are back in the finale.
In the first hour, "A 'ohe ia e loa'a aku, he ulua kapapa no ka moana" (Hawaiian for "He cannot be caught for he is an ulua fish of the deep ocean"), Steve (Alex O'Loughlin) receives a posthumous letter from his mother that contains a cypher — and Danny (Scott Caan) is attacked by someone willing to kill to steal it. Plus, the team helps Lincoln Cole, an anonymous good Samaritan in the crosshairs of very dangerous people. (But as the photos for the episode show, he can take care of himself.)
And in the series finale, "Aloha," Wo Fat's wife abducts and badly injures Danny to get to that cypher. Plus, Steve finally solves the case his father left for him 10 years ago.
Click through the gallery above for a look at the final two episodes of the CBS procedural drama.
Hawaii Five-0, Series Finale, Friday, April 3, 9/8c, CBS