Halloween Preview… Witches, Ghosts, and Carl Sagan?
A 10-year-old in an astrophysicist costume is just one of the many TV treats awaiting you this season. Boo!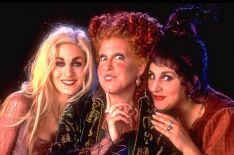 See Also
'Sweeney Todd' and more join 'Hocus Pocus' in the schedule for the first time.
Click through the gallery above for a sneak peek.