Playing Famous: New TV Projects Find Actors Channeling Real-Life Notables
Let's get real. That seems to be the mantra for the slew of actors headlining upcoming biographical projects over the next few months.
Click through the gallery above for a look at who's channeling whom in Spring 2018.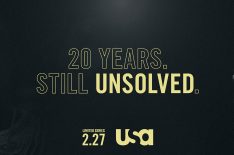 See Also
Plus, check out a trailer for the 10-episode true-crime anthology series.