Robert and Kym Herjavec on How Being Partners on 'DWTS' Led to Being Partners in Life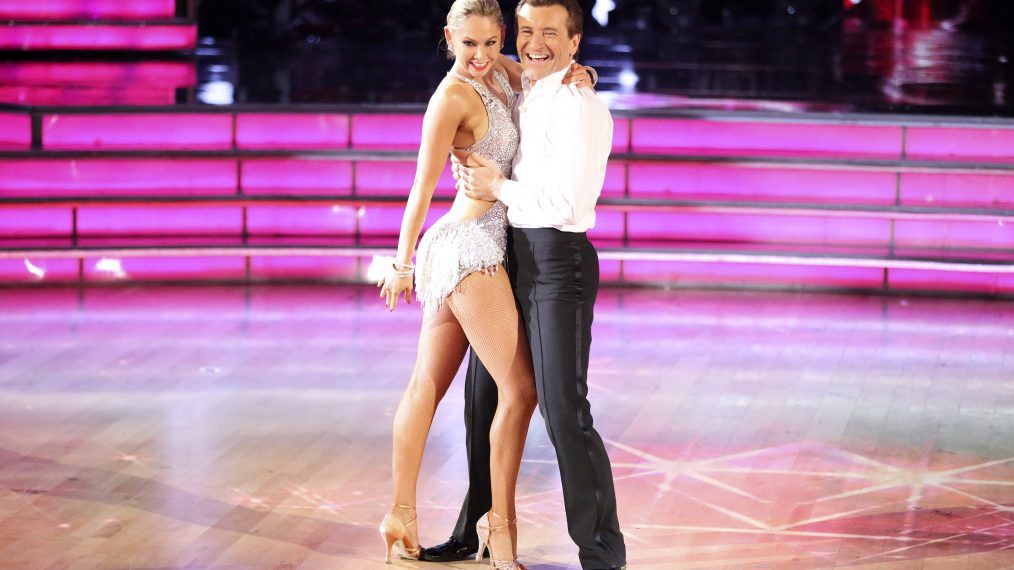 As meet-cutes go, Robert Herjavec, 54, and Kym Johnson Herjavec, 40, have a pretty, well, bedazzled one. The couple, who tied the knot last July in Los Angeles, were first introduced in 2015 when Herjavec signed on for Season 20 of ABC's Dancing With the Stars. (He had separated from his first wife, Diane Plese, with whom he has three kids, earlier that year.)
The Croatian-born, Canadian-raised software tycoon had successfully parlayed his business acumen into a long-running stint on Shark Tank—the hit reality series that enlists budding entrepreneurs to pitch established investors—but was petrified at the prospect of tripping up in front of millions of viewers. Not to mention his pro partner, Johnson, a fetching Aussie native (she's not currently competing on the U.S. version and recently served as a judge for the series Down Under) already had multiple Mirror Ball trophies on her shelf. "For the first two hours we spent together, I was so scared of doing the show that I didn't see anything at all," Herjavec recalls. "Then it started to hit me how beautiful and interesting Kym was."
RELATED: Dancing with the Stars: Mary Murphy Gives Her Take on Season 23's Couples
Although the duo ended up placing sixth, they certainly didn't walk away empty-handed, as their successful off-screen merger demonstrates. Here, the newlyweds share what they've learned along the way and reveal their secrets to staying on your toes and keeping your head above water.
Rule 1: Know When to Lead—and When to Follow
Kym Johnson Herjavec: On Dancing With the Stars, it's our job to highlight our celebrity's strengths. I figured out really quickly that with Robert, that's his personality and charm. He wasn't, shall we say, a natural dancer. I needed to get him out of his comfort zone and call the shots, but without being mean. The female pros on the show have to back-lead—make our partners think they're leading, when actually we're leading. Maybe that's like real life! Robert and I make a great team, because no one is the boss.
Robert Herjavec: When it comes to dance, it's very clear that Kym's the leader. In certain situations in our personal life, I am. She's much more creative and has a longer-term view. She's very good at putting in the hard work and getting the payback. I tend to be a little more impatient. I want to go fast all the time.
Rule 2: Take In the Wisdom of Others
Kym: Surrounding yourself with positive people is so important. I've learned something from all of the partners I've had on Dancing With the Stars. I remember Jerry Springer told me, "No matter what it is, be good at what you're doing and you'll get noticed." It was great advice. From Donny Osmond, I saw the importance of always being on time. He's the ultimate professional: He remembers everyone's name and is so lovely to work with. David Hasselhoff has the best sense of humor. He made me laugh all the time and reminded me to just have fun with it.
Robert: Learning from my fellow Sharks is one of the real pleasures of being on Shark Tank—and it's made me better at business. Mark Cuban has shown me that you've gotta believe in the upside and try not to protect your downside so much, which is my tendency. From Daymond John, I've realized the power of branding—he's a genius at creating a brand and selling it to the consumer. Kevin O'Leary is all about the cash, and I'm not sure I agree with that, but he's taught me to stay focused on the money. Lori Greiner has demonstrated the power of selling a product, and yourself, on TV. And from Barbara Corcoran? I guess it's that you can make hay from anything—because she's invested in stuff that the rest of us wouldn't even look at!
RELATED: Shark Tank's Kevin O'Leary Gives 4 Tips on How to Succeed With the Sharks
Rule 3: Believe in Second Acts
Robert: It's remarkable when you get a second chance at happiness, or find the person you want to be with. Life shows us the path, but we have to be open to it, both personally and professionally. I'm very lucky. When we first started doing Shark Tank, really nobody watched it, and none of us thought it would become anything. But I was such a believer in the show. Yesterday, we were filming and met an entrepreneur who had gone through some horrifying experiences. The person ended up getting a deal, and now everything will change.
Kym: Our wedding song was "At Last." It has so much special meaning for us, because we didn't meet when we were 20. You absolutely have to trust the timing of everything. I pinch myself that I found him at this point!—As told to Ingela Ratledge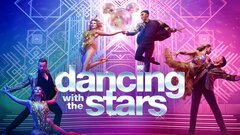 Powered by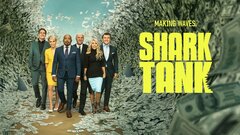 Powered by