'Blunt Talk': Walter Tries to Be a Journalist Again in Season 2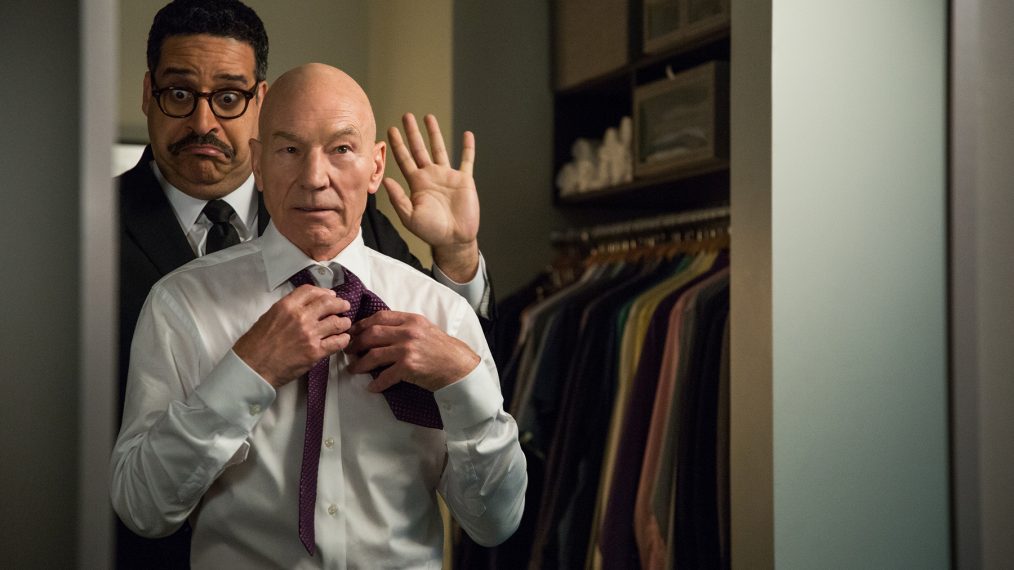 Success is the best revenge…but it can also lead to a porn parody.
The newsroom satire Blunt Talk returns for Season 2 with bombastic anchor Walter Blunt (Patrick Stewart, above right, with Erik Griffin) befuddled by his skyrocketing ratings. Last season, his program was a borderline bust, but after two shocking events—Walter passed out cold during one live telecast and was taken hostage during another—the show is now considered train-wreck television and an absolute must-see. In fact, it's so hot there's even an X-rated takeoff with a title not suitable for delicate ears!
Watch the exclusive clip about the Women of Blunt Talk:

"Walter would like to think his show is No. 1 because he's doing such a great job reporting the news," says executive producer Jonathan Ames. "But he starts to see he's on top for all the wrong reasons. He needs to restore his integrity as a journalist, and that will send him in pursuit of a big Los Angeles news story. It's his great mission of the season."
RELATED: Starz Sets Ash vs. Evil Dead and Blunt Talk Season 2 Premiere Date
Walter's scoop comes courtesy of Cornelia (Lesley Ann Warren), one of his old flames and a damsel in distress who is unwittingly caught up in a water-drought conspiracy. Yep, it's an homage to Roman Polanski's Chinatown, and Ames even used some of the same Hollywood locales seen in the 1974 film noir classic. He'll also spoof Doctor Zhivago this season, as well as the madcap sperm sequence in Woody Allen's Everything You Always Wanted to Know About Sex *But Were Afraid to Ask. But let's get back to that damsel.
"Cornelia was Walter's great love—the one that got away," says Ames, who notes that this plot is loosely based on a heartbreak saga from Stewart's personal life. "It's one of those romances where the timing was never right, but something about Cornelia left Walter filled with regret for the rest of his life. Now is his chance to be her Don Quixote."
Blunt Talk, Season Premiere, Sunday, October 2, 8:30/7:30c, Starz.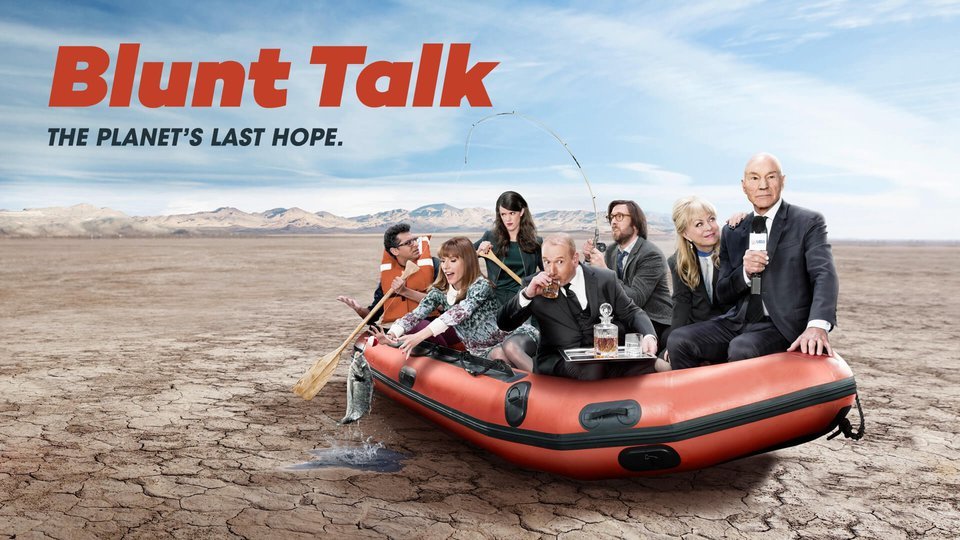 Powered by