What's Worth Watching: 'The Night Of', 'Sharknado', 'Ray Donovan' and more for Friday, July 29 thru Sunday, July 31
The Night Of (9/8c, HBO): The summer's most gripping new drama reaches a pivotal moment as Naz (Riz Ahmed) is urged to take a plea for the murder he insists he didn't commit—or at least can't remember. "We are way past I didn't do it," says the high-profile limousine lawyer (Glenne Headley) who took his case, and even underdog attorney John Stone (John Turturro) think he should take the deal. Inside the walls of Rikers, Naz is merely trying to surivive, and considers making an alliance with the well-connected Freddy (Michael Kenneth Williams), who promises, "I'll make a proper convict of you yet." Which might be a fate worse than you-know-what.
Last Chance U (Premieres Friday, Netflix): You know what they say about clear eyes and full hearts. This engrossing six-part sports documentary series from director Greg Whiteley (Mitt) is the deeply personal story of the undefeated Lions of Eastern Mississippi Community College, junior college national champs whose players only want one thing: to get out and move up to the big time, if they can overcome their academic or behavioral issues. Under the guidance of coach Buddy Stephens and an indefatigable academic adviser, Brittany Wagner, these athletes are on the brink of either hitting it big—nine graduates are currently in the NFL—or falling off the map entirely.
Sharknado: The 4th Awakens (Sunday, 8/7c, Syfy): The punny title, which prompts an immediate Star Wars gag, is possibly the most clever thing about this latest version of the guilty-pleasure franchise. So cheesy in its acting, effects and writing that it could cause an epidemic of lactose intolerance, the movie picks up five years after the last flick, with Finn (Ian Ziering) battling a calamity that begins when a desert sandstorm collides with a Las Vegas shark-themed casino. Sand-nado becomes boulder-nado becomes oil-nado becomes cow-nado as the fish-laden twister heads toward Finn's family in Kansas—cue many shameless Wizard of Oz gags. The only real fun here is in counting the scores of D-list cameos—and trying to figure out if they're actually who you think they are while pondering the ravages of time. If there's a fifth, I might require a fifth of my own to get through it.
Ray Donovan (Sunday, 9/8c, Showtime): If they awarded Emmys for brooding, Liev Schreiber would be a slam-dunk for this week's episode, during which Ray stews over Mickey (Jon Voight) turning himself in, simmers in Catholic guilt while presiding over baby niece Maria's christening, anguishes over wife Abby's (Paula Malcomson) illness, and despairs over his continued involvement with the Russian underworld. When it all comes to a head, heads will roll.
Inside Weekend TV: One of the ongoing enigmas of Cinemax's creepy Outcast has been the spectral character of Sidney, played by Star Trek: TNG veteran Brent Spiner. This week's episode (Friday, 10/9c) promises to shed light on his backstory. . . . It's an even dozen for Bernie Sanders, making his 12th visit to HBO's Real Time With Bill Maher (Friday, 10/9c, HBO) at the top of the show in the immediate wake of the triumphant (though not for him) Democratic convention. The outspoken Barney Frank is the mid-show interview guest. . . . The trauma team that became famous for its response to the victims of the Boston Marathon bombing is back for a second season of real-life emergencies on ABC's Boston EMS (Saturday, 10/9c). . . . Kobe Bryant presents the Decade Award to Justin Timberlake during Fox's Teen Choice 2016 (Sunday, 8/7c) awards show, which makes sense given that J.T. holds the record of most Teen Choice awards won by a male, with 22. John Cena and Victoria Justice are the hosts. . . . In advance of Monday's finale of The Bachelorette, former Bachelors take on a team of Bachelorettes on ABC's Celebrity Family Feud (Sunday, 8/7c), with the second round pitting Sports Illustrated swimsuit models against Indy Car drivers in another battle of the sexes. Survey says: Yikes.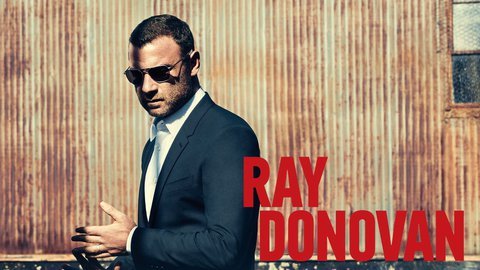 Powered by