Alyson Hannigan on Hosting 'Penn & Teller: Fool Us' and Learning 'One and a Half Tricks'
Alyson Hannigan is doing Willow—her Buffy the Vampire Slayer enchantress character—mighty proud by joining The CW's magic competition series Penn & Teller: Fool Us as the new host for Season 3. Hannigan reveals whether any tricks of the trade have rubbed off.
What made you want to try hosting?
It was really that it was Fool Us. I love the show and I love Penn and Teller, and I just thought, "Why not?" I didn't know if I would be good at it, but I think that I add the voice of what viewers at home will be saying, the non-magician point-of-view.
RELATED: Alyson Hannigan Gets Magical Again, This Time With Penn & Teller
Were you excited to work with Penn and Teller?
Definitely. I had worked with Penn on some movie years ago, and that was brilliant. I had never met Teller, but obviously had such respect for him. He's like the Yoda of magic. To work with living legends, and to watch my kids get to learn their first magic tricks from Teller, it's a once in a lifetime experience.
Have you learned any tricks?
Teller taught me one and a half tricks. One is a disappearing ball trick, and then the other was a floating card trick. The disappearing ball is the half trick, because I don't know how to make it reappear. Maybe if the season goes well, he'll show me how to bring it back [Laughs].
What's the most exciting thing about observing these guys in action?
It's amazing to watch them when they are fooled [by the contestants], how frustrated they are. They just cannot live until they know how the trick is done. They've sent the person off stage, but they won't stop trying to figure it out, and I'm just sitting there watching them go back and forth like a tennis match. I hold my breath when I'm watching them do tricks. I feel like I'm being let in behind the curtain.
RELATED: How I Met Your Mother Creators are Returning to CBS with a New York Mythological Comedy
Did your How I Met Your Mother costar Neil Patrick Harris, an avid magician, ever show you any tricks?
Not on HIMYM, but I've known Neil since I was 15 or 16, and I remember sitting in a restaurant with a bunch of friends, and I probably made him do [one trick] 20 times, that's how gullible I am. It was just a balled-up piece of a napkin, but his sleight of hand was so fast. He was literally just throwing it over my head and I didn't see it, until finally one of my friends told me to turn around and in the booth behind me were, like, 20 balled-up napkins.
Penn & Teller: Fool Us, Season Premiere, Wednesday, July 13, 8/7c, The CW.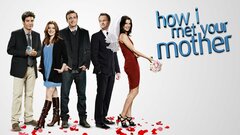 Powered by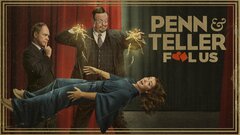 Powered by