What's Worth Watching: 'Ray Donovan', 'Game of Thrones', the BET Awards, 'Celebrity Family Feud' and more for Friday, June 24 thru Sunday, June 26
Ray Donovan (Sunday, 10/9c, Showtime): Series star Liev Schreiber directs the moody fourth-season opener with surreal flourishes as Ray tries to heal, both physically and spiritually, with the help of Father Romero and a troubled pro boxer with a similar history of abuse. His recovery won't come easy, as the repercussions of his dealings with the Armenian mob continue to obsess an L.A. detective who's hot on the trail of exiled Mickey (Jon Voight), now plotting petty schemes in Nevada.
Game of Thrones (Sunday, 9/8c, HBO): How can they possibly top last week's "Battle of the Bastards?" If history is any gauge, the season finale won't really try, although we're hoping for some resolution, any resolution, of the ordeal in Kings Landing with Cersei (Lena Headey) and Loras awaiting trial under the judgment of that pious bore the High Sparrow (Jonathan Pryce). This is also the end of the season for those most excellent comedies Silicon Valley (10/9c), in which Richard (Thomas Middleditch) is coping with the fact that his Pied Piper app may be too good for the marketplace; and Veep (10:30/9:30c), which jumps ahead to Inauguration Day in the wake of last week's historic "non-decision" which left Selina (Julia Louis-Dreyfus) bereft of her presidential ambitions. What next?
ABC Sunday Fun & Games (Sunday, 8/7c): Last summer's surprise hit Celebrity Family Feud has inspired a full night of retro game-show revivals. Feud leads the pack, with Steve Harvey welcoming the feuding families of Kellie Pickler and Lance Bass. Then Michael Strahan hosts a new version of one of my all-time faves, The $100,000 Pyramid (9/8c) with Sherri Shepherd, Anthony Anderson, Rosie O'Donnell and Kathy Najimi as opening-night celebrity contestants. Rosie's back on the all-star panel of a new Match Game (10/9c), hosted by Alec Baldwin, who tosses fill-in-the-blank questions to seasoned hams including Tituss Burgess, Michael Ian Black, J.B. Smoove, Broadway star Sutton Foster and actress Debra Messing.
Inside Weekend TV: The tragedy in Orlando will loom over Logo's annual Trailblazer Honors ceremony (Saturday, 8/7c) for LGBT equality, with pop star Rachel Platten performing in honor of the victims and survivors of the Pulse massacre. Among the honorees: Billie Jean King and Harvey Fierstein. … In the next-to-last episode of the second season of Starz's opulent Outlander (Saturday, 9/8c), Jamie (Sam Heughan) desperately tries to avert the Jacobite army's slaughter at Culloden Moor, while Claire (Caitriona Balfe) tends to an ailing Alex Randall . … This year's BET Awards (Sunday, 8/7c) will feature several musical superstars paying tribute to Prince throughout the ceremony, including Stevie Wonder, Jennifer Hudson, Erykah Badu, Tori Kelly, Janelle Monae, Alicia Keys, Maxwell, The Roots and Prince collaborator Sheila E. … The next Sharknado is still a month away, but Discovery's signature Shark Week stunt is already back for a 28th year, kicking off a full week of shark-tastic specials with Tiger Beach (Sunday, 8/7c), a study of tiger sharks; Return of Monster Mako (9/8c) and Isle of Jaws (10/9c), set on an uncharted island swarming with great whites. Not to be outdone, Nat Geo WILD launches its fourth annual SharkFest the same night, with specials titled Sharkatraz (8/7) and Mega Hammerheads (9/8c). It's a jaws orgy!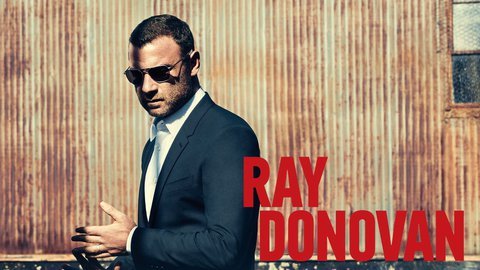 Powered by