'Dr. Ken' Exclusive Clip: Watch Ken Avoid Giving His Son 'The Talk' (VIDEO)
In this clip for Friday's (April 8) episode of Dr. Ken, Ken (Ken Jeong) has some splainin' to do, and he is not quite ready to do it.
While Ken sits down for a relaxing game of Operation with his son Dave (Albert Tsai), Dave blurts out, "Is sex just for making a baby?"
RELATED: Ken Jeong Shows His Serious Side on Dr. Ken
Ken has the reaction probably every parent has when this subject is approached: complete and utter fear. Throughout the episode, he manages to avoid the chat, until eventually Julie (Kate Simses) takes it upon herself to educate Dave, leaving Ken to smooth things over with his wife Allison (Suzy Nakamura) when she finds out.
Check out the clip below to see Ken combating the difficult conversation in a hilarious way.
Dr. Ken airs Fridays at 8:30/7:30c on ABC.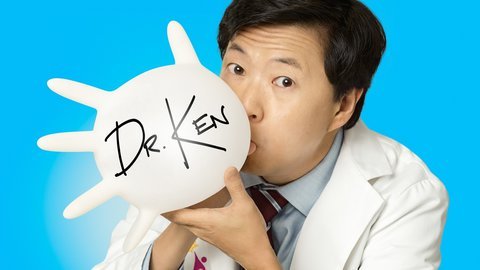 Dr. Ken
where to stream
Powered by