'Orange Is the New Black' Alum Lauren Lapkus Explains Her Return to Netflix
The concept for Netflix's new sketch comedy series The Characters is simple. The streaming platform picked eight up-and-coming comedians and handed them each a 30-minute episode in which he or she could do whatever they want. As the trailer for the show puts it, there were "no rules" and "no limits." Among the participants sketching to their hearts' desire is Lauren Lapkus, who captured our own hearts as prison guard Susan Fischer on Orange Is the New Black. We caught up with Lapkus to see how her new gig went down—and if she'll ever return to Litchfield.
So why were you drawn to The Characters?
In improv and sketch comedy, there's not really a way to bring this sort of comedy that we do to TV in a very easy way. Stand-up comedians often get specials. It's a very clear path for them in terms of you can get a 30-minute or an hour-long special on TV or Netflix. As a sketcher or improviser, there's really not that kind of path laid out for you. So Netflix created it, which is really great.
Were there really "no rules" and "no limits"?
That was really true. They really let us do whatever we wanted. It was really amazing, having that complete freedom. We definitely got notes from them, but if you said, "I don't know, I kind of like this idea, I would like to stick with it even though you think I should go a different way," they were like, "Okay! We trust you, do whatever you want!"
Where did you even begin in planning it?
I really wanted to focus on my characters that I've done before. I had done a bunch of characters on podcasts, like Comedy Bang! Bang! or my own podcast, With Special Guest Lauren Lapkus. Bringing these characters to life in a physical way was something I wanted to focus on. So I kind of dug through my archives and picked out characters that stood out to me.
Like who?
One character you'll see is Whitney Peeps, who is a pop star. I originally did her on the Comedy Bang! Bang! TV show on IFC. She's just a total idiot and gross. She wears really dark bronzer on her face that doesn't match the rest of her skin. Her lipstick goes outside her actual lip line, and she wears, like, butt pads and fake boobs and tight dresses.
Did you have a good costume budget for her?
Well, actually a lot of her costumes were probably really cheap [Laughs]. But on purpose!
What's your point of view as a sketch artist?
I just love watching people and picking up on little ticks and idiosyncrasies. So for me, a lot of it is just about bringing to life, almost heightening, what I see in everyday life. But I also really like to focus on the sadness of people and how bleak everything is, really. But in a fun way!
Gotta ask about Orange Is the New Black. Fischer was written off at the end of the second season. What was that like?
It was so shocking. I actually read it in the script, and that's how I found out. I kind of scrolled through it on my iPad, and then I was scrolling faster like, "Wait, are they just kidding?" [Laughs]. I was definitely surprised and bummed by that turn of events.
Think there's a chance of Fischer ever making her way back to Litchfield?
Oh my God, I would love for that to happen. At this point in time, I don't think it's going to happen anytime soon. But if they ever would like Fischer to come back, I'm available [Laughs].
The Characters begins streaming Friday, March 11 on Netflix.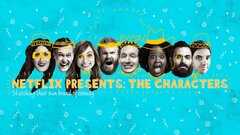 Powered by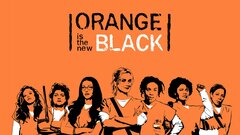 Powered by